Red Phone Project at UNO Fest 2018 Interview with Jay Dodge
Intrepid Theatre's UNO Fest, now in its twenty-first year, runs May 9-19, 2018 in Victoria BC.  It features eighteen shows, including two as part of the new Family Fest Series, and a spotlight on women's indigenous voices with a guest indigenous curator, Yolanda Bonnell.
I'll be featuring interviews, previews and reviews during the festival. Follow http://janislacouvee.com/tag/uno-fest-2018/ for all my coverage.
Jay Dodge answered questions about Boca del Lupo's Red Phone Project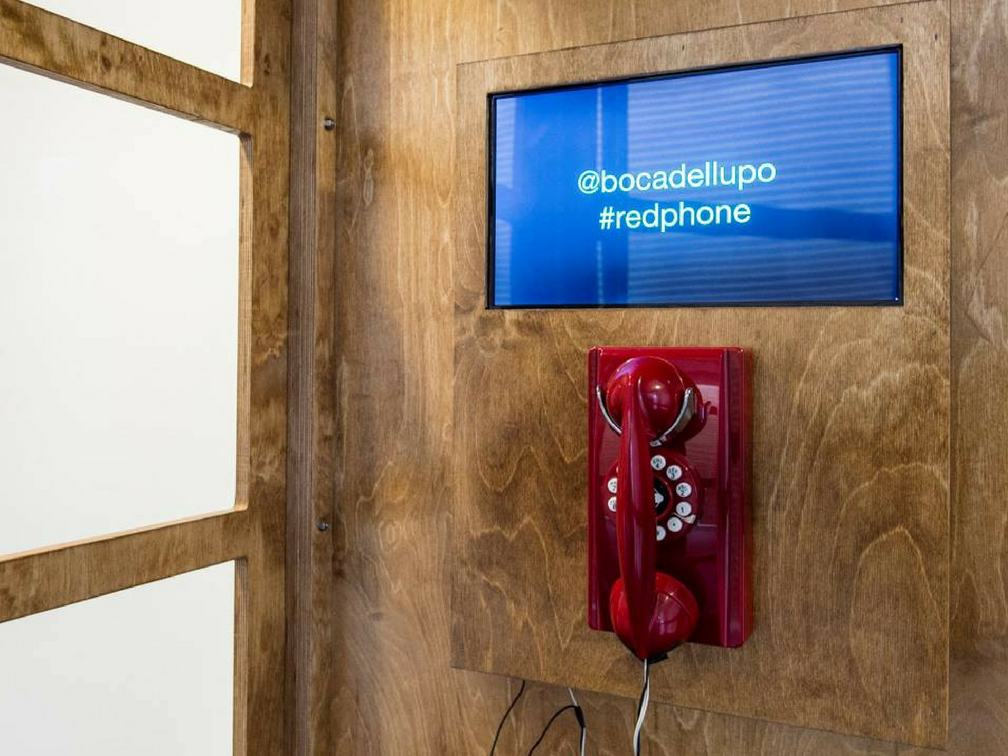 What sparked the creation of this show?

I think this video speaks best to the project's inception: http://bocadellupo.com/micro/red-phone-project/
When did you debut the show and how has it changed since the debut?
Red Phone underwent several years of development and tweaking in order for it to arrive where it is today – alpha and beta tests and many nights of discussing how to improve it, including a week in Banff at the Playwrights Lab.
Can you comment on the design aspect of your show, its esthetic?
Red Phone is an audience to audience experience that places the participant in the role of both actor and audience – it's kind of like the theatrical equivalent of singing in the shower. The aesthetic is one of hi tech meets low tech.
What do you hope to inspire in your audience?
Be putting them in the shoes of someone other than themselves, considering a view point other than their own from the inside…
Who will be interested as a potential audience member?  What would you say to entice someone to come?
We have over a dozen scripts to choose from now so there really is something for everyone – it's a great thing to do before or after another show or as a small part of your night out that will give you something to talk about for the rest of the evening.
What's next?
Next for Boca del Lupo is off to the Carole Shields festival with Red Phone and after that, our large scale project, ReEnact.
Significant accolades or awards?
Boca del Lupo has won numerous awards including Jesse's for Outstanding Production and Design and the Critic's Choice Award for Innovation.
Is there anything I haven't asked you that it would be important to know?
We love Victoria, we love Janet, we love Heather and we can't wait to join you all in your town!
Red Phone is a FREE, one-of-a-kind performance where anyone can engage in some of the most urgent, touching and uplifting conversations that prominent Canadian writers think we should all be having.

Part theatre and part social intervention, this audience-to-audience performance uses the intimacy of a phone call and the technology of a teleprompter to introduce strangers to each other. Two audience members are guided through a conversation about life, art and their surroundings. The experience takes place between two beautifully-crafted, fully enclosed phone booths outfitted with a curly corded red phone.

Audience info:
As only two audience members can be accommodated at a time, please note you may expect a short wait for your turn. Each conversation is approximately 5 – 10 minutes. No advance sign-up required, just arrive anytime between Red Phone's hours of operations. Free!
Red Phone Project by Boca del Lupo (Vancouver)
UNO Fest 2018
Wednesday May 16, 4:30pm-7:30pm & 8:45pm-9:45pm
Thursday May 17, 4:30pm-6:30pm, 7:00pm-9:00pm & 10:15-11:15pm
Friday May 18, 4:30pm-9:00pm & 10:15pm-11:15pm
Saturday May 19, 4:30pm-6:30pm & 7:10-11:30pm
Intrepid Theatre Club, #2-1609 Blanshard Street (at Fisgard)
FREE, 10 minute encounters
Credits:
Concept By Sherry J Yoon
Designed By Jay Dodge
Technology By Carey Dodge
With Scripts By Yvette Nolan, Karen Hines, Tara Beagan, Sharon Thesen, Hiro Kanagawa, Marcus Youssef, Ivan Coyote, Leanna Brodie, Shawn Macdonald, Jay Dodge, and Sherry Yoon
This project has been generously supported by the Canada Council for the Arts, BC Arts Council, City of Vancouver