When Executive Chef Kamal Silva was appointed to the Fairmont Empress Hotel, one of his very first decisions was to establish honey bee hives in the garden.  (You can read more about the arrival of the Queen Bee in May 2011 here)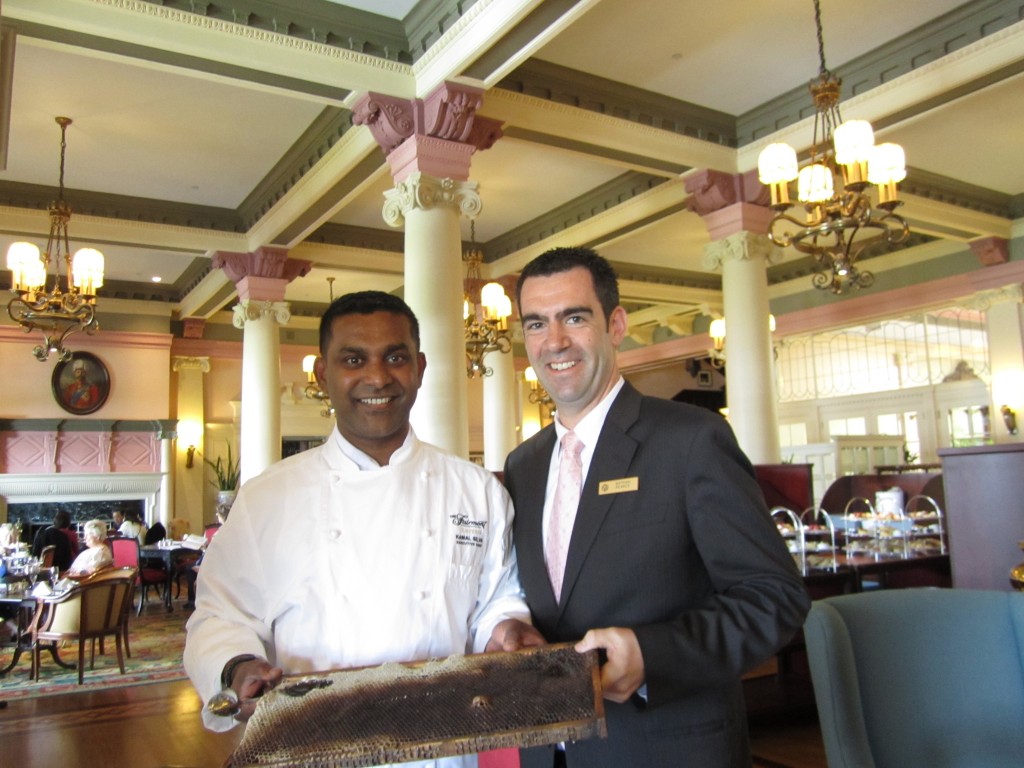 Fairmont Empress Executive Chef, Kamal Silva, and Director of Food and Beverage, Nathan Pearce
Now, a little over a year later, the bees have produced thousands of pounds of honey, and Chef Silva is incorporating it into culinary offerings.  To celebrate Queen Elizabeth's Diamond Jubilee, he worked together with the famed Tea Lobby to present The Royal Tea showcasing the honeycomb.
Thanks to an invitation from Angela Rafuse (Director of Sales and Marketing) I recently sampled traditional High Tea with the additional tier of the Royal Tea.
Ever since the doors opened in 1908, the Fairmont Empress name and brand have been synonymous with "a little bit of olde England" and the words "high tea".  When visitors and tourists come to Victoria, High Tea at the Empress ranks in the top ten on their lists of "must-dos".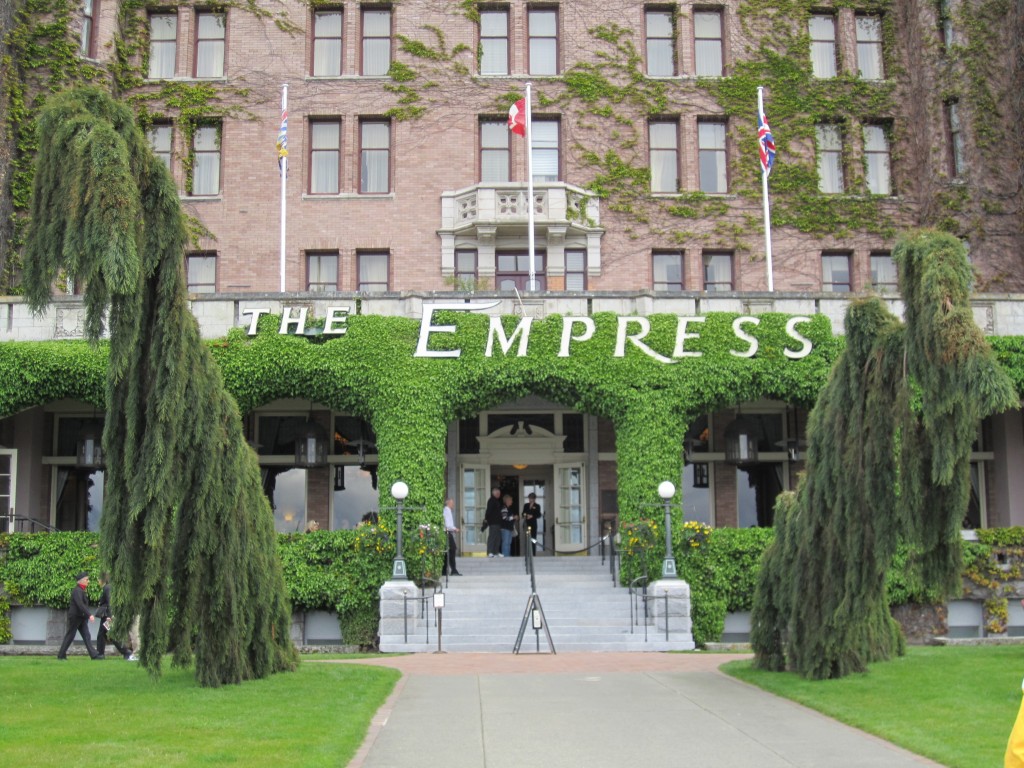 Yet, often, as residents of the capital region, we fail to appreciate this jewel in our midst.  General Manager Martin Leclerc and Ms. Rafuse have worked hard to change our collective approach to the Fairmont Empress. They created Friends of The Empress, a loyalty program for locals.  Sign-up is as simple as sending an email, and entitles the bearer of the friends' card to discounts and specials.
The Fairmont Empress was an early adopter of social media locally, and sponsored events likely to appeal to this user group:  the #poutineoff in May 2010 and the #pumpkinoff (a pumpkin carving competition) later that fall, for example. Mashable's Social Media Day 2010 in June drew a large crowd of aficionados. When the worldwide Twitter fundraising festival Twestival needed space for a celebration, the local organizing committee was grateful to have the exclusive use of the Bengal Lounge for this ever-popular event.
This year the Fairmont Empress conceived The Bengal Affair – a very hip evening with DJ Longshanks – and drew in a much younger group of people.  All proceeds went to fund school-building efforts in Kenya. Currently they are raising funds for local charity Power to Be.
I'm personally very grateful to the staff for all their assistance over the past few years.  Many of my own milestone moments have been celebrated there – my son's graduation, the end of my-now husband's fundraising ride The Road to Port Hardy, our honeymoon.  I've been cocooned and cosseted and made to feel very special.  As a former hospitality industry employee I know how hard people work to make memorable experiences for their guests.  Even after over a hundred years, this once staid institution continues to change with, and adapt to, the times.
So it is with The Royal Tea.  The traditional High Tea features a selection of dainty finger, rolled and ribbon sandwiches with a variety of fillings, sweet treats like mini lemon tarts, meringues and cakes, the requisite scone with Devon cream and strawberry jam, and of course, Murchie's Empress blend tea.  Service is attentive, portions ample (any leftovers – and there were – are carefully boxed to be enjoyed later).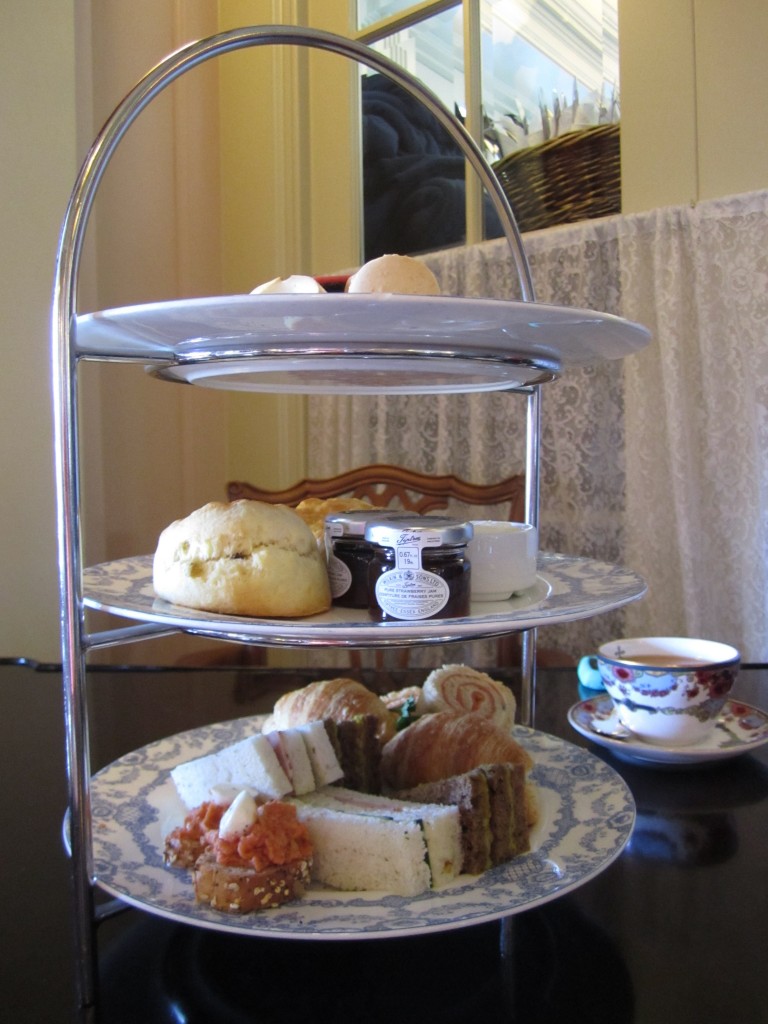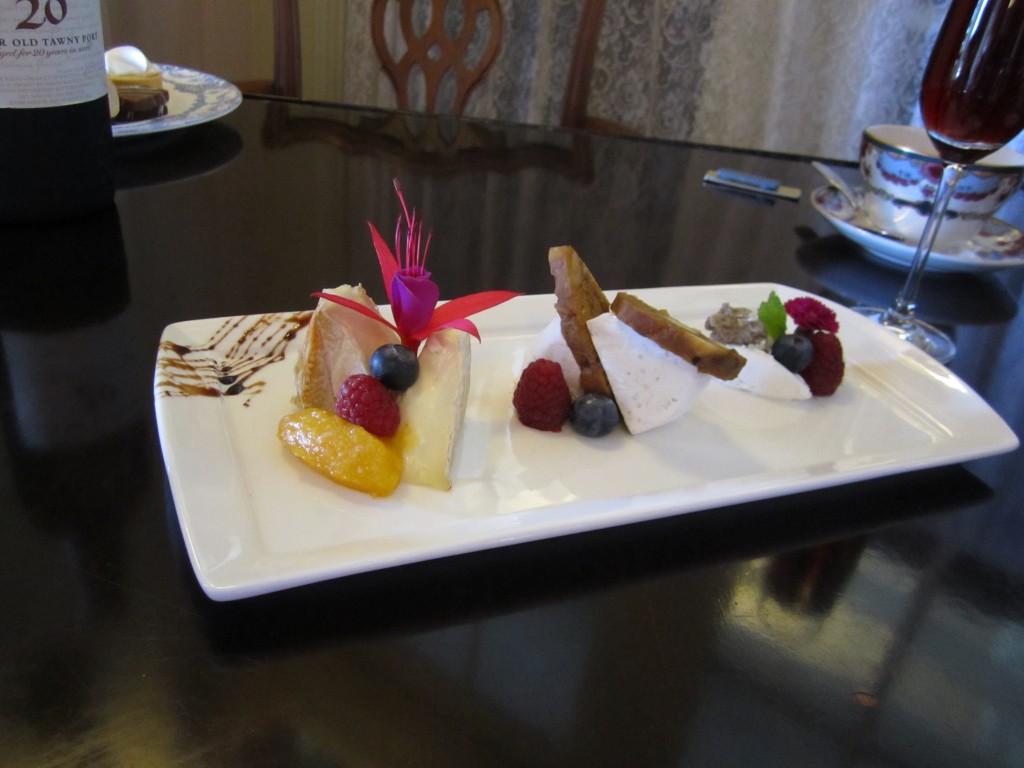 The Royal Tea includes honeycomb scraped from the frame before me by Chef Silva, a number of local cheeses from Salt Spring Island Cheese and a glass of tawny port. As a person who enjoys savoury just as much as, if not more than, sweet, the addition of this course to the tea-menu is greatly appreciated.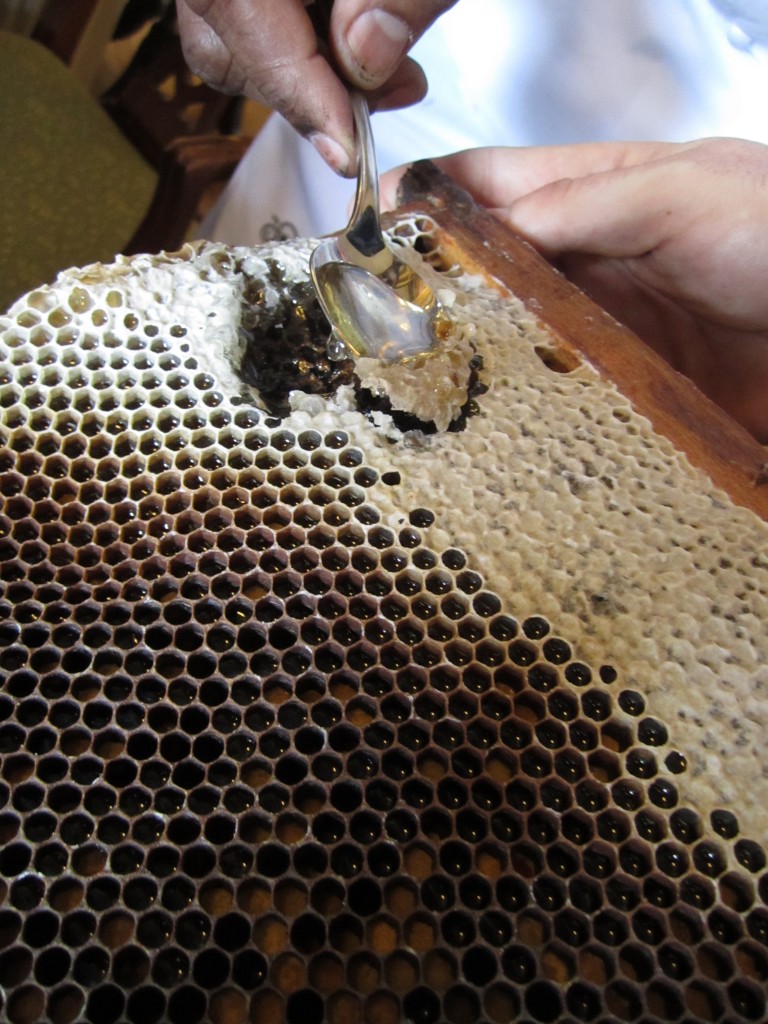 Many thanks to the Fairmont Empress for the exquisite treat. I did indeed feel like royalty.
The Royal Tea is available during the summer until August 31st.

Reservations:

Reservations are strongly recommended however walk-ins may be available. Tables are held for ten minutes after reservation time.

Please call 250 389 2727 or click here to email or, reserve at OpenTable.com.
Of note:
The Fairmont Empress continues to add to the line of honey-related products with the exclusive commission of a beer from Victoria's Hoyne Brewing – the Summer Haze Honey Hefe, now available on the Veranda and in the Bengal Lounge, as well as at select local outlets.  I'm eager to sample this brew from the newest of Victoria's incredible craft breweries.