Fringe festivals worldwide provide people with the opportunity to tell their own unique story.  The ADHD Project is a celebration of neurodiversity, disability and mental health. Carlyn Rhamey is an award-winning story teller (see below for more details).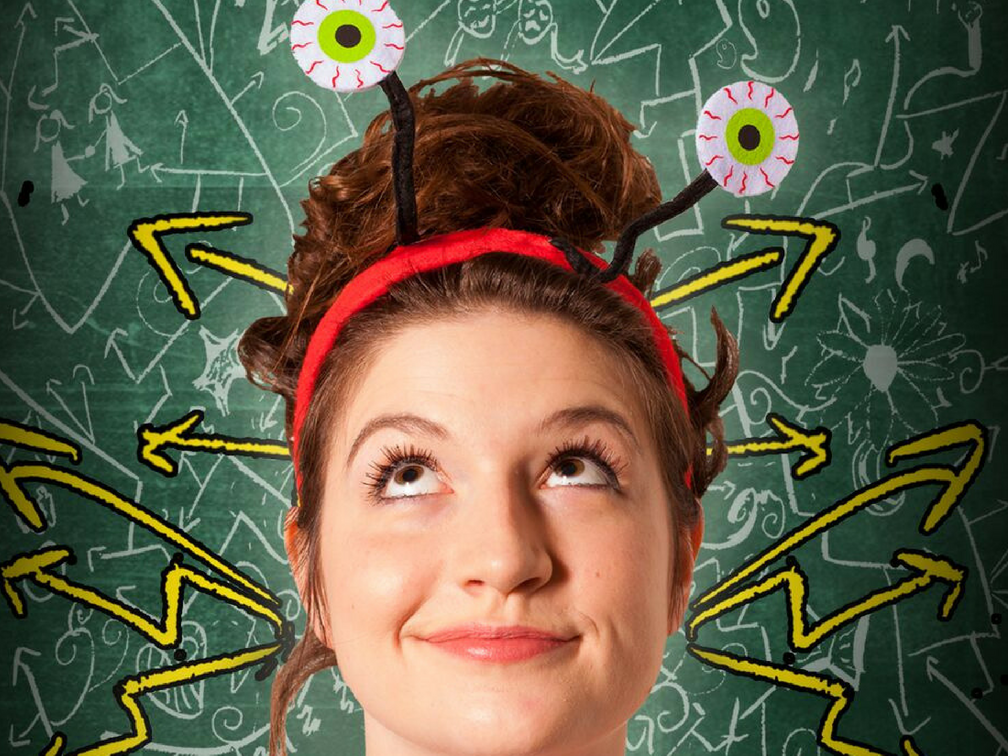 How long have you been producing work on the Fringe circuit?  As an artist/company?
The first fringe was in 2012 and I have been touring the circuit since 2016.
Is this your first visit to Victoria?
Yes, I am so excited!
Have you been (or will you be) taking the show to other Fringes?
This year The ADHD Project will have toured through London, Edmonton, Victoria and Vancouver.
Is your show a new work, or has it been performed elsewhere?
In 2017 it was workshopped at the St. Catharines In The Soil Arts Festival and Hamilton MindPLAY Mental Health Theatre Festival. It then went on to the Ottawa and Hamilton Fringes.
This year The ADHD Project started performing in elementary schools as well and has now joined the Prologue to the Performing Arts roster to tour Ontario schools for grades 6-12 starting in the fall.
Significant awards or accolades? (not just on the Fringe circuit)
The ADHD Project won the Ottawa Fringe Emerging Artist Award in 2017 and sold out at the Hamilton Fringe Festival.
My first solo storytelling show "SAOR" won Best of Venue at the 2016 Hamilton Fringe and sold out twice at the Edmonton Fringe Festival in 2017. A show titled Movie Night won the Gold Audience Choice Award in the HamilTEN Festival this year and the newest storytelling show SCAREDY CAT sold out and was an Encore Festival Pick after the 2018 Hamilton Fringe.
Can you speak to the creation process of this work?

The process involved some writing, some audio recording, and many, many scraps of paper. The first few stories were workshopped at Confabulation Toronto and it expanded from there with many more stories added and deleted throughout the past 2 years. There are about 25 stories in this show, it moves fast as I tend to get bored easily… There is also now a projection element with home videos and pictures of old school work, report cards and letters, all from my childhood.

Who will your show appeal to?
If you've ever felt like the weird, awkward kid growing up, this is the show for you. If you've never experienced that… then you should definitely catch this show and get insight into a brain that works differently than your own. There will be lots of laughs, don't worry!
The show is a celebration of neurodiversity, disability and mental health. If you're living life as an atypical, know someone who does, or are curious about different human experiences, this is for you.
What would you say to entice a potential audience member to come?
It's a comedy about growing up a little bit "special". It is surprisingly very relatable and jam-packed with about 25 different tales!
What do you hope to inspire in your audience?
I hope it will show people that they are not alone. Having ADHD/being neurodiverse can be very isolating. However although it is not always easy, it is something to be proud of, it's our superpower!
I hope neurotypicals will be able to laugh and relate to some parts as well, but I also hope it inspires more compassion and understanding for those living with different mental disorders and disabilities.
Is there anything I've missed asking you, or that you would like to comment on?
Carlyn Rhamey is the performer/playwright/producer and Jon Paterson (Ribbit RePublic) is the director. Both artists have ADHD. Carlyn Rhamey also works with children and adults with special needs.
Award-winning storyteller Carlyn Rhamey shares the trials and triumphs of growing up a little bit "special" and embracing what makes us different; a hilariously honest journey exploring ADHD and celebrating neurodiversity. Enter Carlyn's world of chaos, creativity, and combat with her mind. Ottawa Emerging Artist Award 2017 ???? "CAPTIVATING" – OnStage Ottawa. "Rhamey's comic timing is incredible" – Ireactions Toronto squirrelsuit.ca
The ADHD Project by Carlyn Rhamer
Squirrel Suit Productions, Hamilton ON
St. Andrew's Kirk Hall (Fringe Venue 7) 680 Courtney Street
Tickets: Advance price: All Seats $11 + s/c  Door price: All Seats $11
Duration: 60 mins
Rating: PG 12+
Genre: Storytelling, comedy, solo
NOTE: All ticket holders 13 + must have a Fringe Button to use their ticket. A $1 surcharge applies per ticket (this fee directly supports the Victoria Fringe). Advance sales cut off 3 hours prior to show time. At door tickets go on sale at venue 1 hour prior to show time, cash only (half of all tickets are reserved for at door sales). Fringe Buttons can be purchased in advance at Fringe HQ, Ticket Rocket and at every venue. No latecomers, exchanges or refunds.
Showtimes:
Aug 28 Tuesday 06:45 pm
Aug 30 Thursday 05:16 pm
Aug 31 Friday 05:30 pm
Sep 01 Saturday 08:30 pm
Sep 02 Sunday 07:30 pm
About the artist/company
Carlyn Rhamey is a storyteller, theatre creator and co-founder of Squirrel Suit Productions. She wrote and performed two storytelling shows SAOR (Best of Venue, Hamilton Fringe) and The ADHD Project (Ottawa Fringe Emerging Artist Award). Both received critical acclaim on the Fringe Festival circuit. Carlyn participated in the Hamilton Fringe ALERT (Artistic Leadership and Entrepreneurial Training) Program and recently won the GOLD Audience Choice Award in the HamilTEN Festival. Currently she is involved in two playwright units: FEMINISTA and The Junction with Theatre Aquarius. Carlyn is also an ADHD advocate, aspiring clown and Support Worker for adults with special needs.
Credits
Written & Performed by Carlyn Rhamey
Directed by Jon Paterson