The Only Good Indian at UNO Fest 2018. A review.
Intrepid Theatre's UNO Fest, now in its twenty-first year, runs May 9-19, 2018 in Victoria BC.  It features eighteen shows, including two as part of the new Family Fest Series, and a spotlight on women's indigenous voices with a guest indigenous curator, Yolanda Bonnell.

I'll be featuring interviews, previews and reviews during the festival. Follow http://janislacouvee.com/tag/uno-fest-2018/ for all my coverage.
The Only Good Indian by Pandemic Theatre at UNO Fest 2018 (May 15, 16, 17) is unsettling, purposefully designed to provoke and prod, to investigate ideology and societal frameworks as seen from the unique perspective of a suicide bomber.
Every night a different performer (on May 17th it's Intrepid Theatre's Justine Shore) straps themselves into a vest, sets a count-down timer (33 minutes) and attempts to explain and rationalize their choice.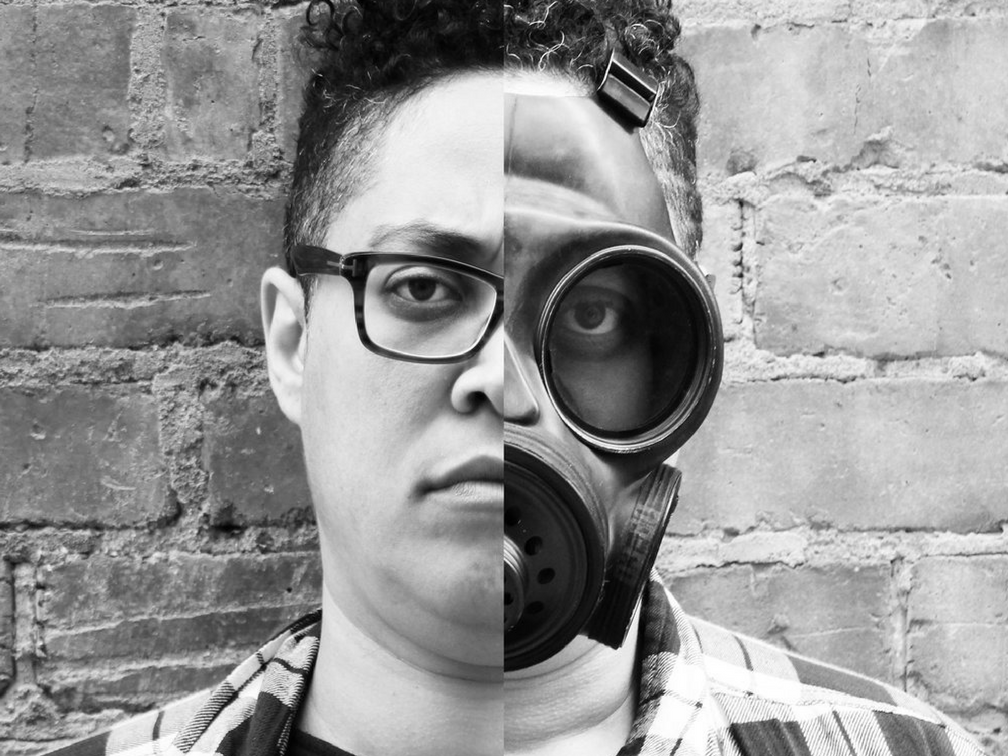 Part lecture, part personal story (and the creators add "part threat" although during Tom Arthur Davis' performance on Tuesday night this was not as evident, which in and of itself—Davis being white—adds another layer of intellectual and emotional ambiguity).
It's difficult being held hostage—Stockholm Syndrome sets in quickly for some, while I, on the other hand, am furious at being asked to understand why a disenfranchised, dislocated, young seemingly privileged white Canadian guy would feel the need to take this final step.  Attempts to link to IRA hunger-striker Bobby Sands seem particularly egregious. Yet—are they?
Bouncing back and forth exploring paradigms of colonizer/colonized, indigenous/settler, other/self, life/death, The Only Good Indian, is difficult and brave theatre. Rather than leaving the audience to stew over the mind-bending philosophical and ethical questions raised, the creators have incorporated a "long table" discussion as part of the show. Participation is highly encouraged.
Whenever I am confronted by theatre that gives me an immediate visceral reaction and clouds my ability to remain objective, I am reminded that theatre is a mirror—I must slowly turn my regard inward and examine my own personal biases and assumptions.  Pandemic Theatre's The Only Good Indian is a powerful reminder that theatre can change perspectives.
My only regret is that I will not be able to see the other performances of The Only Good Indian scheduled May 16 (Donna-Michelle St. Bernard) and May 17 (Justine Shore) as I am sure they will add additional depth to an already dense concept.
At a time when polarized views proliferate with the simple click of a mouse, and people are more and more willing to ally themselves in definite camps of "us versus them", The Only Good Indian is necessary theatre, designed to unseat the decidedly Canadian attitudes of "not rocking the boat" and "pretending that everything is fine".  When a young man feels so completely disenfranchised he is willing to ram a van into a crowd to make a point, when Indigenous populations across the country live in third-world conditions, everything is definitely not "fine".
I know you'll stand in solidarity with me, but how close are you willing to stand?
This radical and thought-provoking show delves deep into the history, politics and logics of occupation, colonization and indigeneity. Part lecture, part meditation, and part threat, each night a different performer straps themselves into an extreme situation, and takes a raw look at where our similarities begin and where they end, forcing both the performer and the audience to ask themselves: What would I die for?

The show features three revolving performers on different days (Tom Arthur Davis, Donna-Michelle St. Bernard and a local artist). Each share their own personal experience, narratives and experience. No two shows are the same – this is a see-it-more-than-once experience. Following each performance is a long table discussion.
The Only Good Indian, Pandemic Theatre (Tkarón:to/Toronto)
UNO Fest 2018
Intrepid Theatre Club #2-1609 Blanshard Street (at Fisgard)
May 15/16/17 at 7:30pm
Tickets: $18
Duration: 40 minutes + 35 minute discussion
Rating: 14+, Coarse language, Adult themes, Discussions of suicide
Genre: Drama/Lecture
Created by 2017 Siminovitch Prize nominee Donna-Michelle St. Bernard, 2015 Governor General's Award nominee Tom Arthur Davis, and 2017 Ken McDougall Award winner Jivesh Parasram.
Performed by Tom Arthur Davis, Donna-Michelle St. Bernard and Justine Shore
Disclaimer: I received a complimentary ticket to attend The Only Good Indian.