Travis Bernhardt has been wowing audiences on the Fringe circuit for years with his feats of magic and prestidigitation—he makes it look effortless—and his quick and witty comedy. In a departure from his normal style, he presents Unscriptured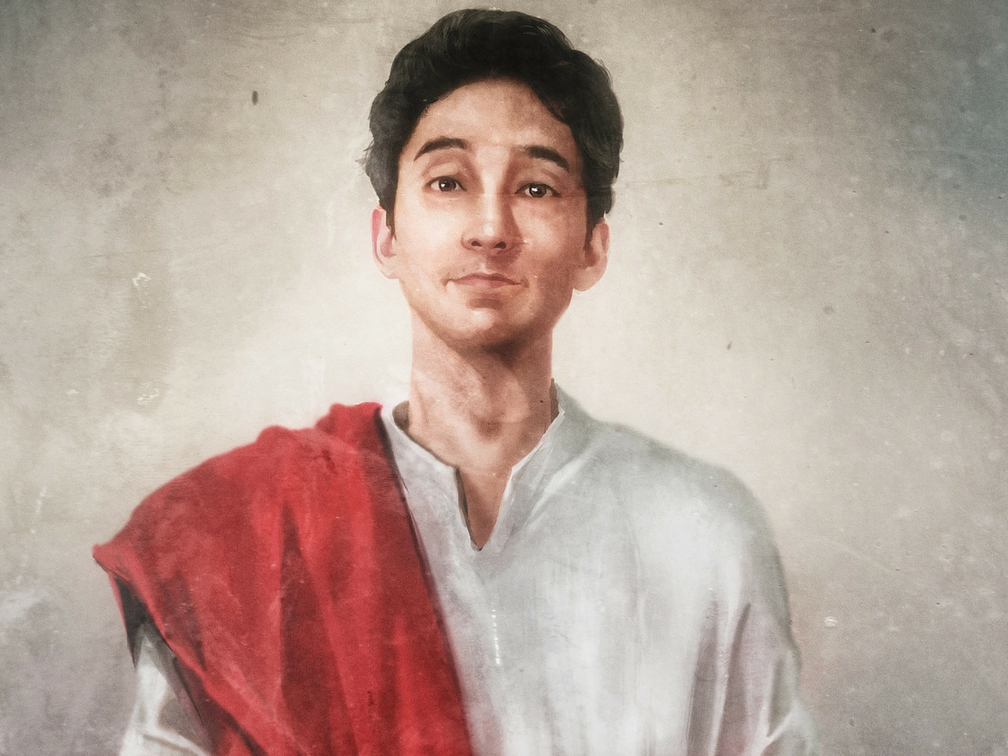 How long have you been producing work on the Fringe circuit?  As an artist/company? 
My first Fringe was Winnipeg in 2010 — a pretty big failure and I only broke even due to street performing.
The lowest moment was cancelling a show when only two audience members showed up. I liked the show but I didn't know how to get people to see it. The next year, with the same show, was better.
Is this your first visit to Victoria? 
It's my fourth, I think! I was here first in 2012 with Lies!, and I have brought two more magic shows, Unpossible! and Charlatan! — you could call it the exclamation point trilogy. 😛
This will be the first time I've brought a non-magic show to Victoria, and I am excited to see how it goes!
Have you been (or will you be) taking the show to other Fringes? 
I'll have been to Saskatoon and Edmonton, and I'll be in Vancouver after.
Is your show a new work, or has it been performed elsewhere? 
It is based on a form I created with Chris Ross a couple of years ago that we performed as a duo twice, and it premiered as a solo show last year, but this is the first year I'll have toured it.
Significant awards or accolades? (not just on the Fringe circuit) 
Not for this show, yet! I've won Best of Fest awards every time (so far) I've been to Victoria, including the overall award in 2012. I've also won Pick of the Fringe in Vancouver a few times, and somehow even managed a couple of Critic's Choice nominations!
Can you speak to the creation process of this work? 
The idea emerged in a rehearsal with Chris Ross. As an improviser I'm particularly interested in improv formats that are better because they are improvised, and as a clown I want connection and play with the audience. This show, for me, hits those notes.
Once I had decided to do it, there was a process of research, including talking to TJ Dawe about his altar boy experiences. But the show is always being created! Every time I do it I consider it research for the next time, and I am always testing new ideas.
Who will your show appeal to?  
I think anyone who reads the description and is tickled by the idea. If it sounds like fun to you, it probably will be!
I've had religious people and atheists in the show and both camps have enjoyed themselves, though perhaps for different reasons. As an atheist, I actually see this show as more of a gentle critique of atheism.
What would you say to entice a potential audience member to come? 
I'm not good at this question! Really I just think it's great to sing and pray and be with other people — and for the same (goofy, in this case) reason. The show can be funny, it can be poignant, it can be incredibly stupid, and sometimes in the same moment.
What do you hope to inspire in your audience? 
The experience of collective joy! But one that is grounded in such a ludicrous context that we can relax.
Is there anything I've missed asking you, or that you would like to comment on?
I can go on and on, so probably best to leave it here. Everyone come and see for yourself!
The improvised church service for a religion made up on the spot! A brand new comedy from multiple time Pick of the Fringe award winner Travis Bernhardt (Best Male Improviser, Vancouver International Improv Festival 2015). Come sing, laugh, and pray together! In [blank] we trust. "Incredibly clever… revitalizing the collective spiritual experience through goofy ad-libbing" – Vue Weekly, Edmonton travisbernhardt.com
Unscriptured created and performed by Travis Bernhardt (Vancouver BC)
Venue 6, the Roxy Theatre (2657 Quadra Street)
Tickets:  Advance price: All Seats $11 + s/c Door price: All Seats $11
Duration: 60 mins
Rating: All ages: Family Friendly
Genre: Comedy, Improv
Showtimes:
Aug 28 Tuesday 06:30 pm
Aug 30 Thursday 07:15 pm
Aug 31 Friday 09:30 pm
Sep 01 Saturday 04:15 pm
Sep 02 Sunday 08:30 pm
NOTE: All ticket holders 13 + must have a Fringe Button to use their ticket. A $1 surcharge applies per ticket (this fee directly supports the Victoria Fringe). Advance sales cut off 3 hours prior to show time. At door tickets go on sale at venue 1 hour prior to show time, cash only (half of all tickets are reserved for at door sales). Fringe Buttons can be purchased in advance at Fringe HQ, Ticket Rocket and at every venue. No latecomers, exchanges or refunds.
About the artist/company
Travis is a magician, improviser, street performer, and clown based in Vancouver, BC. His trio of magic shows — Lies!, Unpossible!, and Charlatan! — have all won Pick awards at the Victoria Fringe, but he's excited to be bringing his improv/clown side to Victoria for the first time! He is an improviser and director at Instant Theatre in Vancouver, and is the Travis half of the (Vancouver Pick of the Fringe 2017 award winning) improv/clown duo Chris & Travis. He was a magic producer for YTV's Tricked, and still gets out street performing from time to time.