White Man's Indian at UNO Fest 2018. A review.
Intrepid Theatre's UNO Fest, now in its twenty-first year, runs May 9-19, 2018 in Victoria BC.  It features eighteen shows, including two as part of the new Family Fest Series, and a spotlight on women's indigenous voices with a guest indigenous curator, Yolanda Bonnell.

I'll be featuring interviews, previews and reviews during the festival. Follow http://janislacouvee.com/tag/uno-fest-2018/ for all my coverage.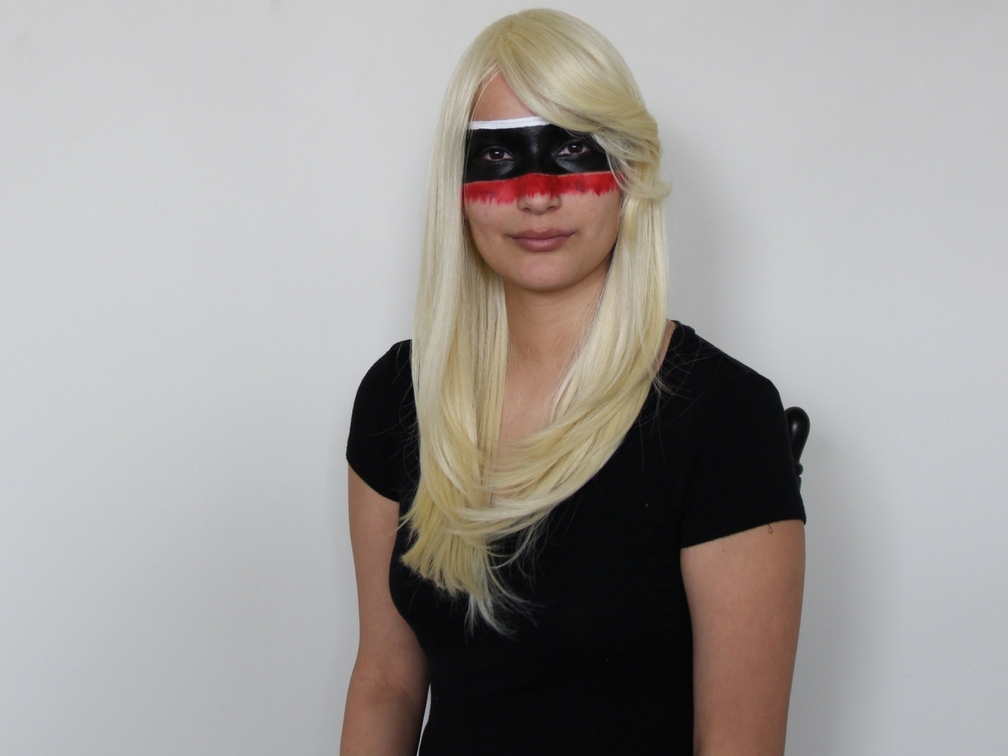 Nowhere is the power of theatre to change perspectives more evident than in its purest form—the solo show.  UNO Fest Guest Indigenous Curator Yolanda Bonnell chose Darla Contois' White Man's Indian (currently playing May 17/18/19 at Intrepid Theatre's UNO Fest) as a powerful example of a "loud, important" voice.
The most important aspect for me (as guest curator) was to ensure that I chose an Indigenous woman's piece.  Indigenous women are the most disrespected and silenced voice.  We see that in our Missing and Murdered Women and Girls and the way in which we are treated by settlers.  To me, it is vitally important to find any way we can to raise up the voices of our Indigenous women.
Eva (Contois) is plagued by dreams—scary, recurring dreams that frighten her, night after night after night.  It's been a tough year, moving from the "rez" after the death of her mom, forced to live with a lackadaisical father she barely knows while navigating the unfamiliar world of a white high-school where she is the only indigenous person.
Together with her best friend Nicole she plots the loss of the latter's virginity while acquiring booze for parties and worrying about what to wear to the graduation prom. Laconic and diffident, Eva minimizes her challenges with a disarming frankness, recounting a litany of episodes.
Contois shifts between a multitude of characters—her cousin Roxanne, mother, father, friends at school, teachers, siblings—bringing flashes of the past to life with stark clarity and a sardonic tone. In a narrative that is unafraid to reveal the startling truths of a difficult life, she moves between the typical moments familiar to any teen before descending into the recesses of the past to unearth disturbing hidden memories.
It all takes its toll; tired of trying to fit in, Eva is on the verge of caving to the pressure. Rescued at the last moment by a vision, she breaks through to reclaim herself. Contois' final monologue is an indictment of modern Canada's continued insistence on pigeon-holing. Eva is Eva, not a stereotype, not someone else's idea of who she should be.
White Man's Indian is disruptive, a clarion call to wake up and pay attention rather than assuming to know. Canadian theatre needs more artists like Darla Contois to shake us from our complacency. There's a world out there, far beyond our ken, demanding to be heard. As it reveals itself, are we willing to humbly listen for the lessons?
This is the story of Eva, a Cree teenage girl, and her journey through the maze of a White Man's high school. In a hilarious new work from emerging First Nations artist Darla Contois, Eva goes on a quest for identity and spirituality through the hallways of teen angst, racism, and an evil prom queen. Both poetic and humorous, White Man's Indian is a moving story of memory, courage, alienation, and belonging.
White Man's Indian, created and performed by Darla Contois (Winnipeg)
UNO Fest 2018
Intrepid Theatre Club, #2-1609 Blanshard Street at Fisgard
May 17 at 6:30pm, May 18 at 9pm, May 19 at 6:30pm
Tickets $18
Rating: 16+
Genre: Drama/Indigenous Voices

Disclaimer: I received a complimentary ticket to attend White Man's Indian.