Our Fathers, Sons, Lovers and Little Brothers at UNO Fest 2018. Interview with Makambe Simamba.
Intrepid Theatre's UNO Fest, now in its twenty-first year, runs May 9-19, 2018 in Victoria BC.  It features eighteen shows, including two as part of the new Family Fest Series, and a spotlight on women's indigenous voices with a guest indigenous curator, Yolanda Bonnell.
I'll be featuring interviews, previews and reviews during the festival. Follow http://janislacouvee.com/tag/uno-fest-2018/ for all my coverage.
Makambe Simamba answered questions about her work-in-development Our Fathers, Sons, Lovers and Little Brothers.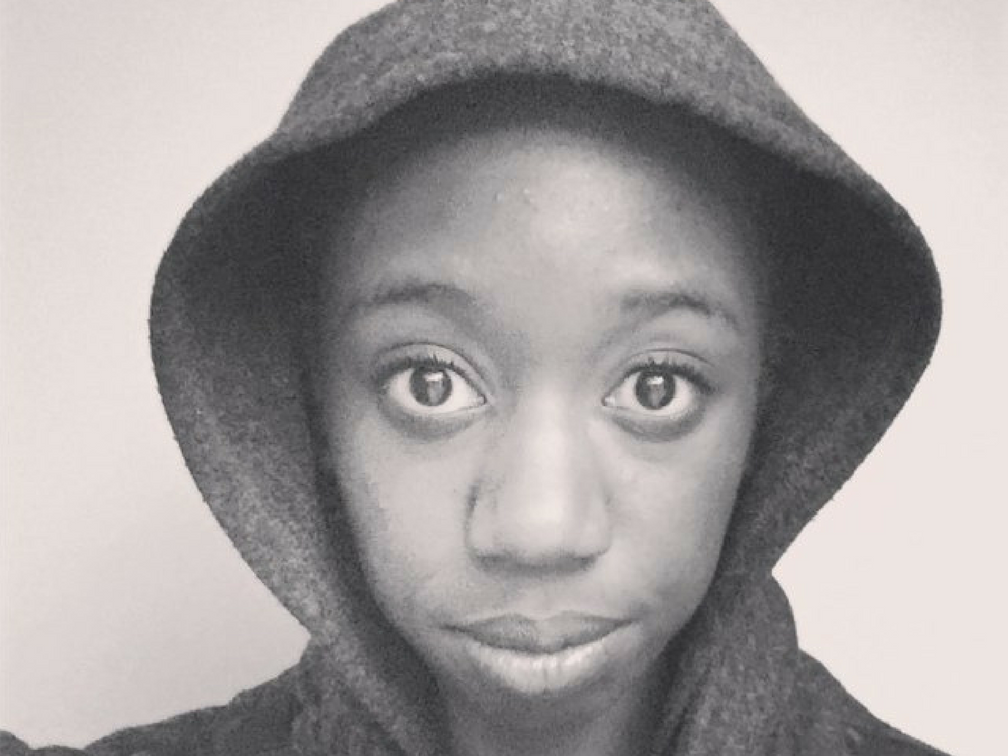 What sparked the creation of this show?
This show was sparked by the event that took place at 7:09 PM EST, February 26, 2012, Sanford, Florida. (Editor's note: The murder of Trayvon Martin).
Is this your first one person show?
This is my second one person show. My first is an autobiographical piece called A Chitenge Story. It had a workshop presentation at UNO Fest in 2016.
When did you debut the show (or is this its debut), and how has it changed since the debut?
Our Fathers, Sons, Lovers and Little Brothers is still in development. What audiences at UNO will see is a workshop presentation, followed by a brief post show chat. I want to hear from the audience. This piece  started as a 10 minute solo at the One Yellow Rabbit Summer Lab and has been in development since then.
Can you comment on the design aspect of your show, its esthetic?
This show intentionally has no set. The "set" is whichever space the performer and the audience inhabit at the same time. For this iteration, it happens to be inside of the Metro theatre.
What do you hope to inspire in your audience?
Presence. Empathy. Clarity. Action.
Who will be interested as a potential audience member?
Everyone -especially people of colour, and specifically those of African descent.
What's next?
Our Fathers, Sons, Lovers and Little Brothers will premiere at b current in Toronto in April 2019.
February 26, 2012, Florida. A 17 year old black boy wearing a hoodie leaves a 7/11 carrying a bag of Skittles and an iced tea. He never makes it home.Our Fathers, Sons, Lovers and Little Brothers invites us to enter the world of an infamous teen, relive his last moments, and face the intricacy of his dance into the afterlife.
Our Fathers, Sons, Lovers and Little Brothers by Makambe Simamba, directed by Audrey Dwyer
Uno Fest 2018
May 16th at 7:30pm and May 17th at 7pm
Metro Studio Theatre 1411 Quadra Street
Tickets $20  May 16th is Pay-What-You-Can
Duration: Double Bill: 95 minutes + discussion (presented with Jezebel, at the Still Point)
Rating: 14+, Coarse language
Genre: Drama, Dance Theatre