In April there are two excellent fundraisers for Intrepid Theatre, the producers of UnoFest, Victoria Fringe Festival, the You Show, the Metro Studio and Intrepid Theatre Club – Light on Our Feet 4, produced by Holly Vivian, (April 6th and 7th) and 4-Play (April 22nd).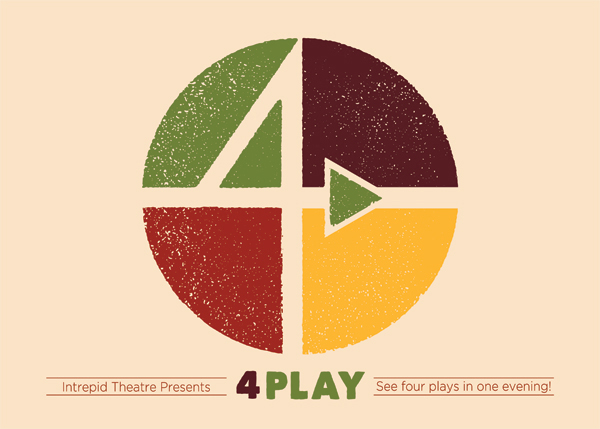 Take Victoria's finest theatre artists and push them beyond their limits to create and perform four short plays during an intensive 14 hour period and what do you get?

4-Play, a special production presented by Intrepid Theatre, featuring 4 writers, 4 directors, 4 actors, 4 set designers who will create 4 short plays.

Come for a fun unpredictable night of theatrical mayhem!
Sunday April 22nd,8pm
Metro Studio, Quadra at Johnson
Tickets $20 in advance or $25 at door
Ticketrocket.org  or 250 590 6291