Summer will soon be over, but there is still the opportunity to enjoy the last few days of sun, and revel in the culinary bounty this season brings.
A short drive north of Victoria lays "The Warm Land". The wineries and food producers of the Cowichan Valley have once again united to present the 8th annual Wine and Culinary Festival September 8th – 16th.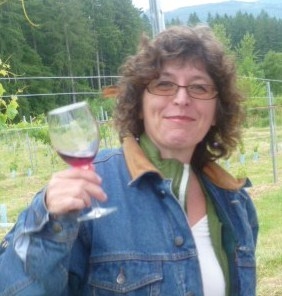 Marsha, Wine Taster at Damali Winery
The festival begins with a Grape Stomp at the Cowichan Exhibition on Saturday September 8th, and continues through the week with a variety of tours and events, a highlight of which will be "Savour! At The Barn" on the grounds of Birdseye Cove Farm, Thursday September 13th
This premiere features the wines of ten Cowichan wineries at a magnificent new venue in its beautiful setting in Birdseye Cove.  The wines of 22 Oaks, Averill Creek, Blue Grouse, Cherry Point, Damali, Enrico, Rocky Creek, Silverside, Unsworth & Zanatta will be poured and culinary treats prepared by the farm's own chef Ashley Lee incorporating the farm's signature Highland beef.  Complimentary shuttle service is available from Beverly Corners in Duncan. Tickets are $79 and are available online or at some wineries and wine merchants.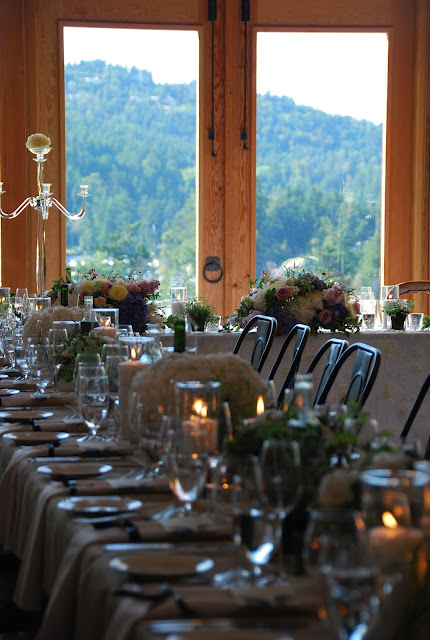 View from "The Barn" at Birdseye Cove Farm
Although a native Vancouver Islander, it's only recently that I've began to explore this world-class tourist destination on our doorstep. I love poking along the back roads, stopping at wineries, farms, restaurants and other food-related establishments.
The Cowichan Wine and Culinary Festival highlights the many experiences offered throughout the CowichanValley.
Why not take a day off and vacation close to home?  Check the festival website for more information on individual events presented during this celebration of local wine and food.
It is with great pleasure that we will be attending "Savour" as guests of the Cowichan Wine and Culinary Festival.