Monica vs The Internet Tales of a Social Justice Warrior. Victoria Fringe 2017. An interview.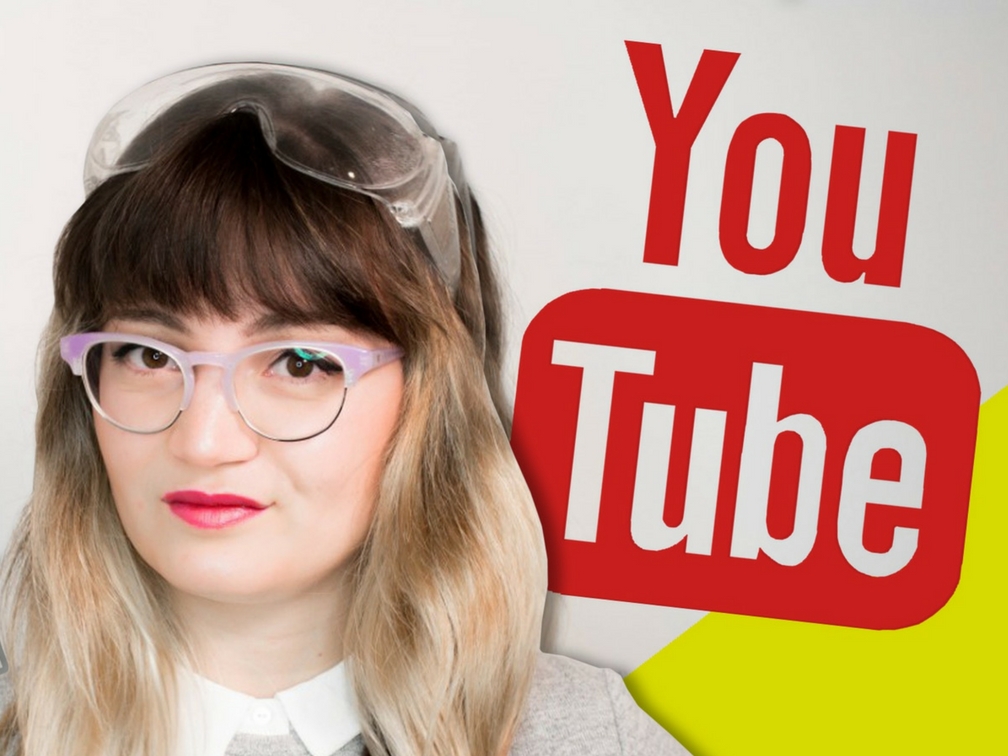 "You are valid, your story is real."
How long have you been producing work on the Fringe circuit?  As an artist/company?
M: I have been involved with the Victoria Fringe since 2013, doing shows and working for the festival (Fringe scout!) but this is my first year producing with Patronus Theatre, and my first year touring with another show LUB DUB by NickelPumpernickel at the Ottawa Fringe Festival.
Is this your first visit to Victoria?
M: Nope! First time doing a solo show in Victoria though!
Have you been (or will you be) taking the show to other Fringes?
M: Hopefully in the future, but no current plans yet. I was just at the Ottawa Fringe Festival with Tony Adams for a different show LUB DUB, which has a lot of the same social justice themes. Ottawa wasn't ready for that and we shook up some of the people in power there, so I wonder if Victoria is ready for this!
Is your show a new work, or has it been performed elsewhere?
M: Completely new work, created by myself and Ann-Bernice Thomas, who was the Youth Poet Laureate in Victoria in 2016. World premiere!
Significant awards or accolades? (not just on the Fringe circuit)
M: I have been involved in two Pick of the Fringe productions with Paper Street Theatre, An Improvised Quentin Tarantino (Pick of the Fringe 2013) and The Hateful 8: An Improvised Quentin Tarantino 2 (Pick of the Fringe: Best Ensemble 2016). Ann-Bernice Thomas was the 2015 Youth Slam Champion and a recipient of a VACCS Community Recognition Award.
Can you speak to the creation process of this work? 
M: This process was intense, but also healing in a lot of ways. The show is part verbatim theatre, using real comments from my YouTube channel. You can't make this stuff up, so a lot of the show was already written by internet trolls (thank you!). But our director Ann-Bernice Thomas is such a thoughtful artistic mind, and so she coaxed the stories of my life out of me in a safe way, and has helped me write my truth. That is a gift, and she is a gift. But in a lot of ways it is just a challenge everyday, to face the harmful words that privileged folks throw at you on a daily basis.
AB: Creating this work has been a very interesting experience. The essence of it is all Monica, and as much as I'm a co-creator, this show wouldn't be what it is without her. These are her stories, her words, her truth. I'm just here to show that life, as outrageous and nonsensical as it may seems, does make sense.
Who will your show appeal to?
M: Activists and any young people who know what "social justice warrior" means. This show is for anyone who has ever found themselves in an online "debate", for people who don't feel they belong anywhere, and many marginalized identities will identify with our themes. We want this to be an inclusive space.
AB: Everyone! People who love social justice, those who hate it, and those who want to learn more. It's a hilarious and heartfelt adventure in 2017. That is to say it happens behind the screen. In real life.
What would you say to entice a potential audience member to come?
AB: Do you want to have a good time? Laugh? Cry? Learn something and make you want to double check what your shitty kids are doing on the internet? Come to the show.
What do you hope to inspire in your audience?
M: Compassion, though laughter. I hope we all walk away considering how rough it is to be a WOC on the internet, and that audiences will walk away understanding that now is the time to listen to WOC about their experiences.
AB: All those who feel there is no space for themselves in the art scenes. Who feel underrepresented, unheard, and unwanted. You are valid, your story is real, and when people don't make space for you, sometimes you have to claim it yourself.
Is there anything I've missed asking you, or that you would like to comment on?
M: This show is created, directed, and produced by entirely women, and primarily women of colour. Sadly there aren't many fringe shows that can say that, and so we're shaking up the white cis male able-bodied male nature of fringe because our stories matter too! And we're really excited for this festival.
Monica vs. The Internet (Tales of a Social Justice Warrior) by Patronus Theatre.
Created by Monica Ogden and Ann-Bernice Thomas. Performed by Monica Ogden
Venue 2 – Downtown Activity Centre (755 Pandora Ave)
Duration: 50 minutes
Genre: Comedy, storytelling, social justice
Rating: PG 14+: Coarse language, adult themes
Tickets: $11/$9 via Ticket Rocket or at the door
Friday Aug 25 – 8:15pm
Saturday Aug 26 – 5pm
Sunday Aug 27 – 6:45pm
Wednesday Aug 30 – 5pm
Friday Sep 1 – 9pm,
Saturday Sep 2 – 4:15pm
YouTube: https://www.youtube.com/user/Monibrow93
Facebook: https://www.facebook.com/patronustheatrecompany/
Twitter: https://twitter.com/PatronusTheatre
When Feminism Met the Internet: A Love Story

"SJW" Monica Ogden—creator of Fistful of Feminism —brings YouTube comments to the stage. What does it truly take to become a "social justice warrior"?

Monica Ogden is back at the 2017 Victoria Fringe Festival with her first ever solo show, exploring her physical and online life as a vocal, mixed race, Filipina, feminist woman on YouTube.

Monica vs. The Internet (Tales of a Social Justice Warrior) is co-created and performed by Monica Ogden of Paper Street Theatre (The Hateful 8: An Improvised Tarantino 2,

2016 Winner – Outstanding Ensemble, An Improvised Quentin Tarantino, 2014 Winner – Pick of the Fringe) and co-created and directed by Ann-Bernice Thomas (2016 Youth Poet Laureate of Victoria, 2015 Youth Slam Champion, VACCS Community Recognition Award Recipient.

Monica vs. The Internet (Tales of a Social Justice Warrior) delves into the gross underbelly of life online, and the dangers, highlights, and challenges of being an outspoken, feminist, woman of colour, in our current political climate. Part verbatim theatre (with real comments sourced from Monica's YouTube series: Fistful of Feminism) part feminist stand-up, Monica vs. The Internet explores the (often) grey area of ethics and responsibility online, and asks us, "What are we accountable for?" Monica vs. The Internet aims to disrupt exclusionary narratives in online and theatre communities, and speak to Monica's truth as a feminist performer who has never truly fit in anywhere.

With songs written by internet trolls, and games like TROLL OR REAL LIFE, Monica vs the Internet is a wild ride from start to finish. "It's a hilarious show that will open your mind and heart to the wonders and horrors of YouTube" says director Ann-Bernice Thomas.

"[Monica Ogden] is the worst looking asian I ever saw.

Filipinas are supposed to look hot, not feminist." – Troll