When Impulse Theatre's Wolf in the Mirror opens at the Metro Studio Theatre June 19-21 it will be the culmination of a three-year journey for Artistic Director Andrew Barrett and Artistic Associate Emily Piggford.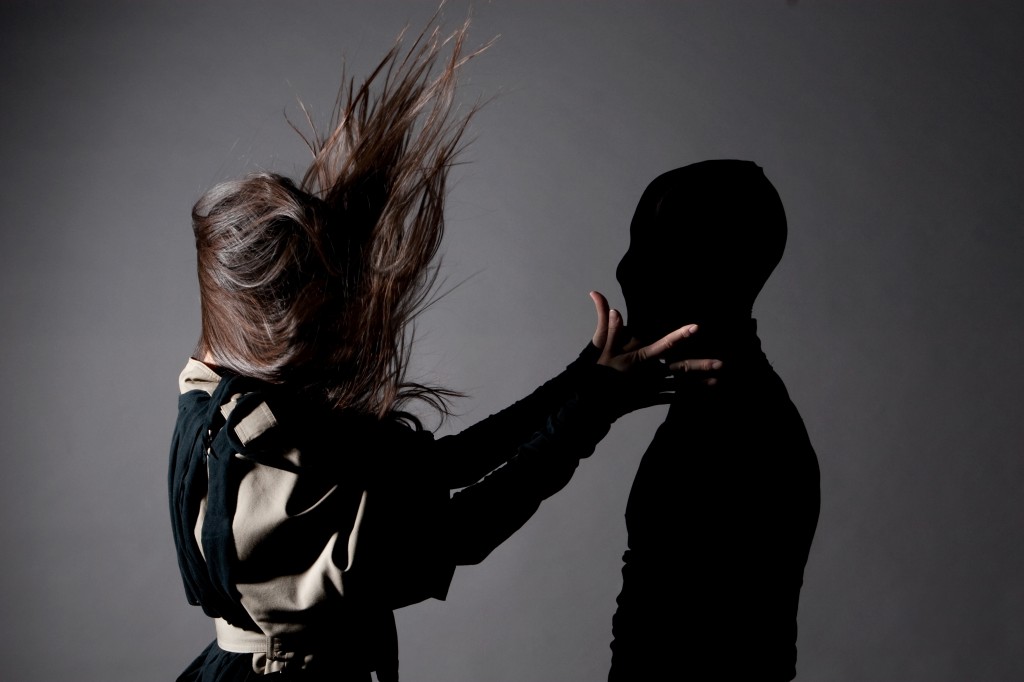 Photo: Pamela Bethel
Wolf in the Mirror was originally created as a short piece for the University of Victoria Theatre program's SATCo (Student Alternative Theatre Company) where it was awarded the best SATCo of 2011. It was then chosen as part of the Firehall Arts Centre's BC Buds Festival in March 2012. Recently the Impulse Theatre team received the support of Dance Victoria for a creation residency.
Impulse Theatre itself was formed in 2010 when members of the company were still students at the University of Victoria.  Since that time they've presented fifteen new and highly physical works and have performed as part of Intrepid Theatre's YOU Show Series, Theatre SKAM's Bike Ride, the Victoria Fringe Theatre Festival and Vancouver's BC Buds Festival, Fringe Festival and rEvolver Theatre Festival.
I was first introduced to Impulse Theatre when Barrett and company member Mathilde Cobanli presented at Holly Vivian's Light on Our Feet fundraiser in 2012 and remember being particularly impressed and intrigued with this highly visual combination of theatre and dance.
That summer I had the chance to view The Path at the English Inn (and Damned Girl at the Theatre SKAM's Bike Ride and the Victoria Fringe) and became a firm convert to their multi-media style of performance.
I caught up with Piggford and Barrett recently to talk about the show and their creative journey.  Piggford is now based in Toronto, and is happy to be back for the premiere of Wolf in the Mirror, their largest show to date. (It's also the very first that they are producing independently—outside of an establish festival or series).
Can you explain your creation process?
Andrew:
Our original piece in 2011 was devised theatre (with all the company contributing to the elements of the 20 minute piece).  I then decided to expand on this and decided to make something I knew something about.
In this version, the elements of the structure existed already—there's a witch and shadows, it's set in a castle, there are four songs. Then, I gave the performers 5-10 minute snippets of time to improvise with and in.  They would come back to me with this raw material and I forged it into the show according to my general aesthetic.
Emily:
It's a lot like Greek cooking. You know what you have on hand—feta, tomatoes, olive oil, eggplant—and the challenge is to combine it into a pleasing meal.
You've said that Wolf in a Mirror is like a live music video. Can you explain?
Andrew:
The music (pre-recorded) by Bjork, Susanne Sundfør and Iamamiwhoami (Jonna Lee) drives the action.  The cuts and changes happen rapidly.  We're able to hit moments onstage that are very satisfying aurally.
Emily:
The set design and lights (by award-winning designer Paphavee Limkul (Larisa Fayad Memorial Award for Lighting Design VIDF 2014) contribute greatly to the music-video feel as well. Being in a black box theatre like the Metro Studio adds another element to the piece, since there is darkness and a sense of isolation in the script.
It's glowing action in a pit of darkness.
Why should someone come to see Wolf in the Mirror?
Our productions blend dance and theatre, and they appeal to a broad audience with their use of multi-media.  There's an element of whimsy and many pop culture references.
The piece is very contemporary, and is of our milieu.  We're bringing what we like to the audience.  Audiences can trust us and themselves; they can let inspiration take them some place.
People don't need to search to "get it".  There is no right story or emotion attached to Wolf in the Mirror.   The audience gets to shape the performance based on their experiences, and everyone should be able to find a connection.
Andrew:
This is sensitive work that reveals the human onstage. It's about sharing a moment—an  exchange with the audience. I always say "Bring what you want; take what you need"
I aspire to put what I want to see in the world onstage.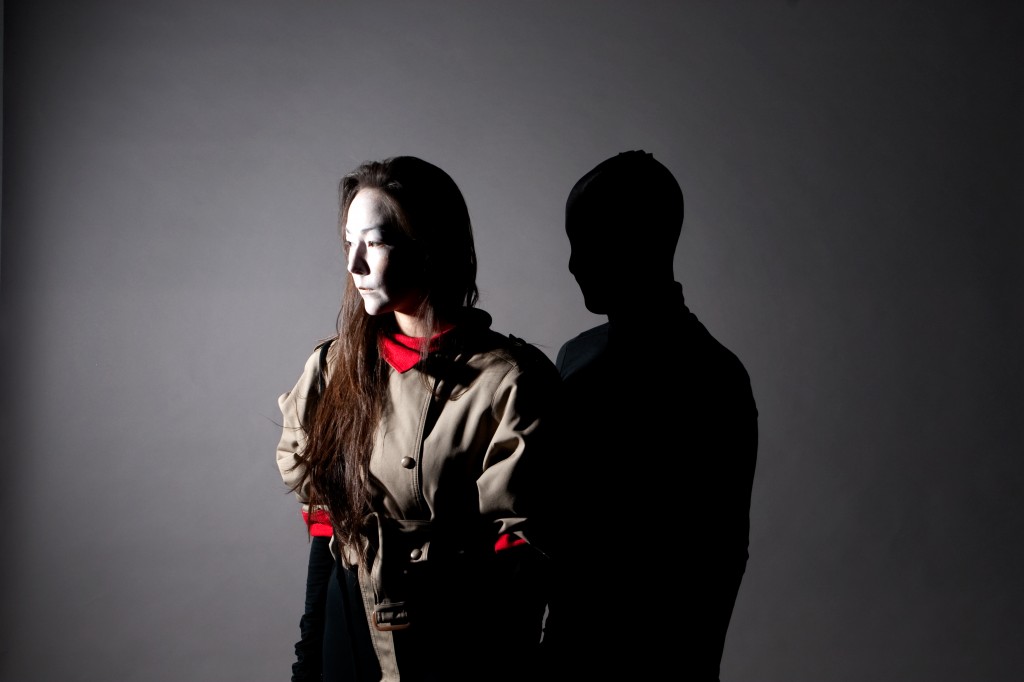 Photo: Pamela Bethel
WOLF IN THE MIRROR
at the Metro Studio (corner of Quadra and Johnson) June 19-22, 2014 in Victoria BC
Shows:
Thursday, June 19th, 2014 – Pay What You Can Preview 8pm
Friday, June 20th, 2014 – Opening Night 8pm
Saturday, June 21st, 2014 – 2pm
Saturday, June 21st, 2014 – 8pm
Sunday, June 22nd, 2014 – 2pm
Tickets $15/$25 at ticketrocket.org
Presented with the support of the BC Arts Council, a creation residency at Dance Victoria, Metropol, and Grindstone Cafe.
The innovative and awe-inspiring Impulse Theatre invites you to the premier of its full length, dark and visceral WOLF IN THE MIRROR. Follow a Witch and a chorus of shadows as they try and bring down the tyrant who stole their bodies. A physically engaging piece that blends theatre, dance, and design to create a visceral and transformative experience.
CREATIVE TEAM
Direction – Andrew Barrett
Set and Lights Designer – Paphavee Limkul
Costumes Designer – Halley Fulford
Assistant Costume Designer – Lulu Fulford
Stage Managed by Jessica P. Wong
CAST
Alyssa Bell
Lucas Hall
Gordon Hunter
Samantha Lynch
Mily Mumford
Kathleen O'Reilly
Emily Piggford
Levi Schneider
Disclaimer: I will be attending Wolf in the Mirror as a guest of Impulse Theatre.