Arts Adventures for the Holidays in Victoria BC, December 2013
There is truly something for everyone in Victoria this up-coming holiday season. Whether you enjoy theatre, music or dance, local arts organizations have prepared wonderful holiday-themed events for your consideration.
It's Christmas: a sparkling, musical, holiday revue continues Fridays and Saturdays throughout December at the Oak Bay Beach Hotel.  A talented cast of singers and musicians plays favourites and ties it together with stories. My review here.

Theatre Inconnu's Youth Project present a very Victoria-themed My Gift is For the Trees, an Emily Carr Christmas, written and directed by master puppeteer Timothy Gosley, December 6 – 14 at Merlin's Sun Theatre. Tickets via timgosley@telus.net.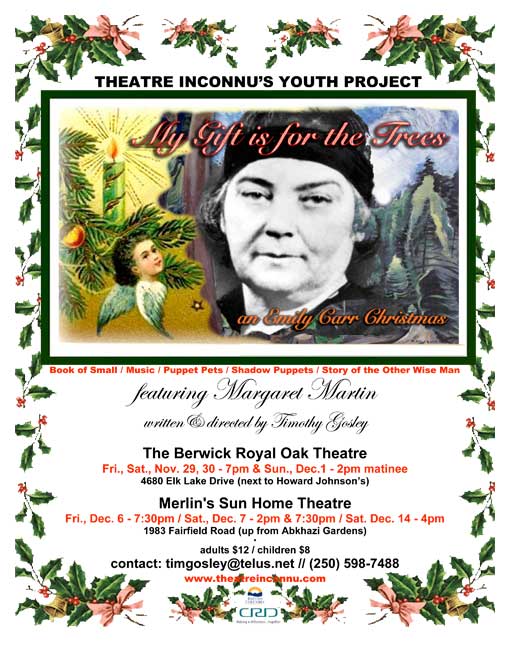 The students of the Canadian College of Performing Arts present a Not So Silent Night Concert, an evening of Christmas favourites sung by some of Canada's best emerging talent. Friday December 6th at GlenLyon Norfolk School Theatre, 801 Bank Street.
Fans of The Nutcracker have three versions (and price points) to choose from.
Dance Victoria presents Alberta Ballet's The Nutcracker with the Victoria Symphony December 6-8.  Ballet Victoria's version is The Gift (also with the Victoria Symphony) December 28/29. And the newest ballet company, Ballet Étoile, has chosen a jazzy interpretation of The Nutcracker, mixing the classic score with Duke Ellington's arrangement of Land of the Sweets. December 20-22.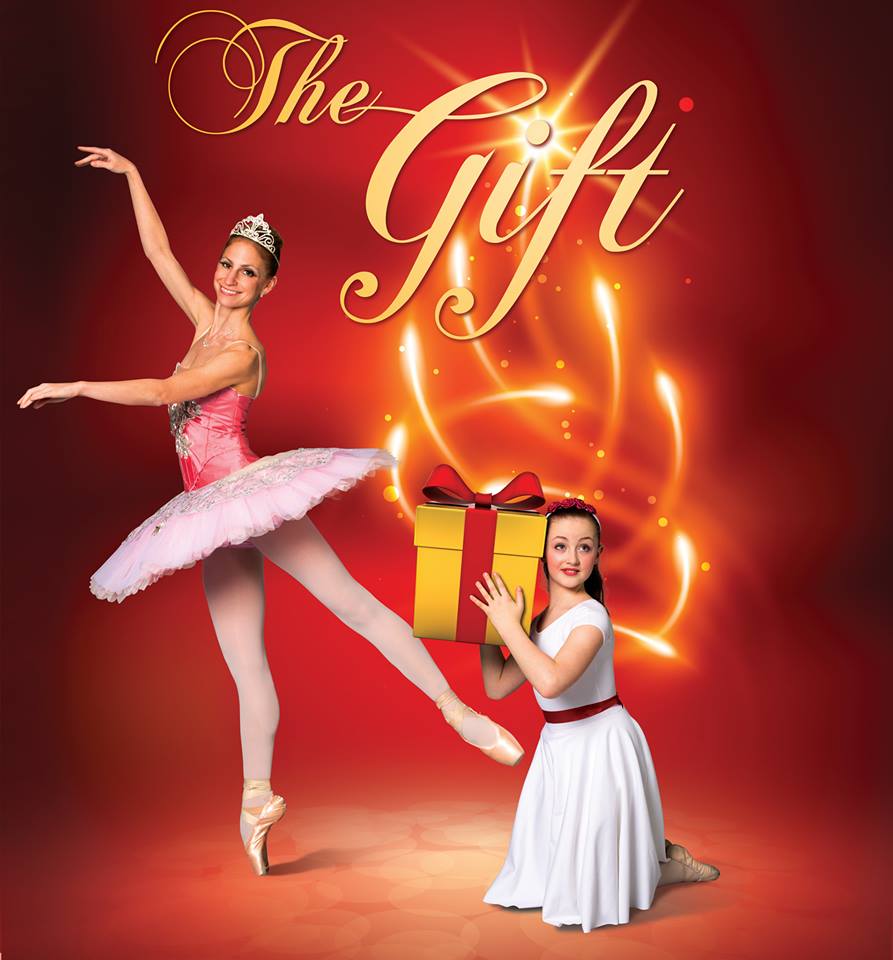 A Christmas Carol, to benefit Our Place Society. Local CBC personalities read A Christmas Carol at Alix Goolden Hall December 11th, with music by the Open Door Choir at Our Place and The Victoria Good News Choir with Louise Rose.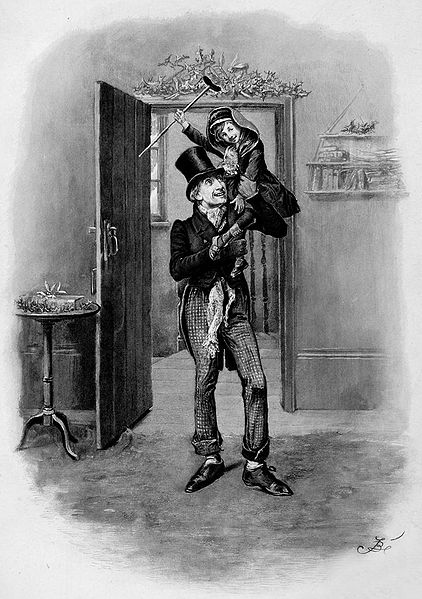 Craigdarroch Castle is decorated in all its finery for the month of December. Jason Stevens interprets the well-loved A Christmas Carol, based on a script used by Charles Dickens himself. December 12 – 20th. Suitable for 13+.  Come early and visit the Castle, and be sure to check out their calendar for other Christmas-themed activities, including carolling.
Join  Kitt and Jane (aka Ingrid Hansen and Rod Peter Jr of Snafu Dance Theatre) for An Apocalyptic Christmas Special December15/16 at Intrepid Theatre Club.  The high-school duo return to their school to host the Holiday Fair (formerly the Christmas concert).  A fundraiser for their upcoming 2014 cross-country Fringe tour (they've won the CAFF touring lottery).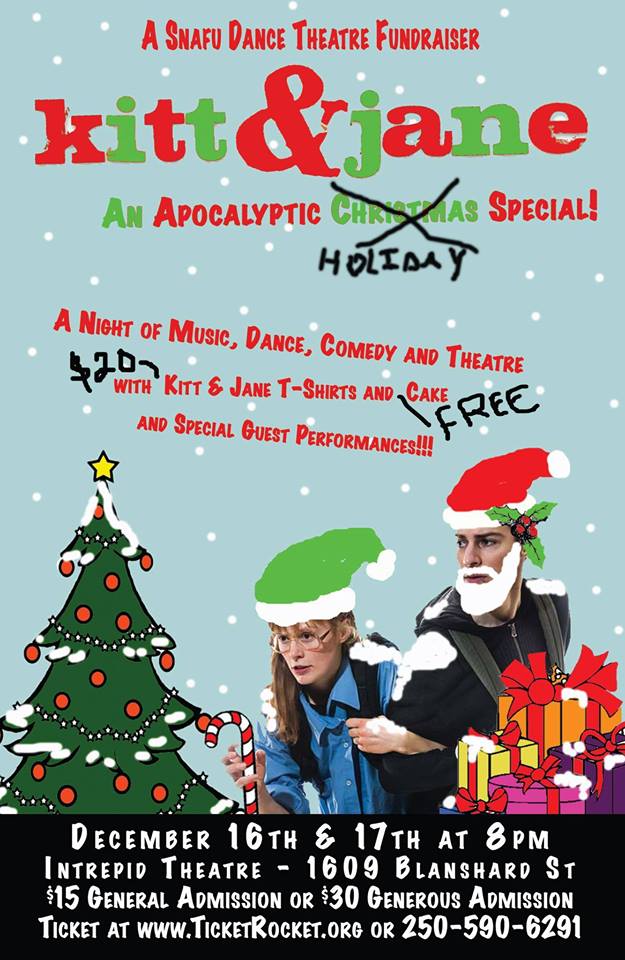 Take a break from the busyness of the season, and indulge in some quiet time with A Place to Listen on Wednesday December 18th at James Bay United.  Founder Daniel Brandes will be performing a program of new piano works by members of the Wandelweiser composers collective. Each piece on the program was composed in 2013 for a piano book that was curated by Wandelweiser co-founder Antoine Beuger, as a birthday present for pianist John McAlpine.
There are two pantomimes being presented this year – St Luke's Players and the Peninsula Players.
The Peninsula Players present the pantomime King Arthur and the Knight of the Round-ish Table  December 13/14 at Berwick Royal Oak, December 20/21/27 at the Charlie White Theatre in Sidney.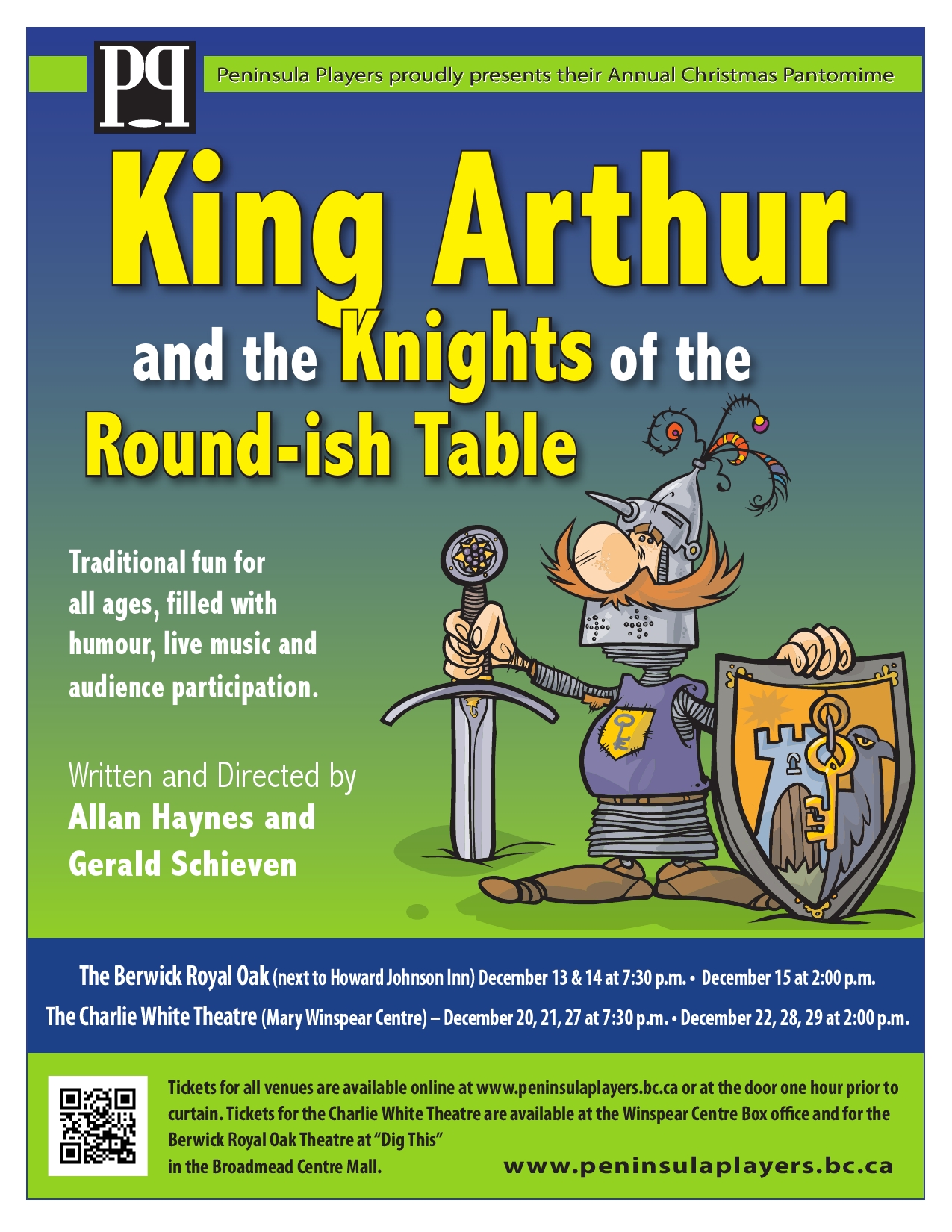 You'll have to be quick if you want to see St Luke's Players Puss in Boots December 19 – January 1st.  Tickets usually sell out by the first week of December.  The whole family will love pantomime.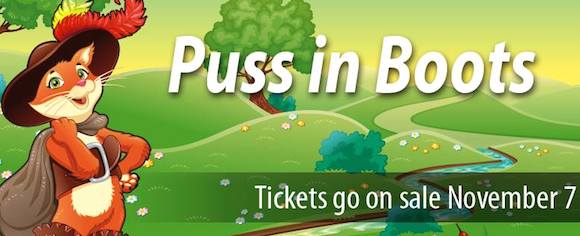 The Victoria Bach Ensemble celebrates their tenth season, with Bach at Christmas on Sat Dec 21 at the Church of St John the Divine.   The Victoria Bach Ensemble's mission is to present "spirited performances of Bach's greatest compositions with talented musicians who share this passion".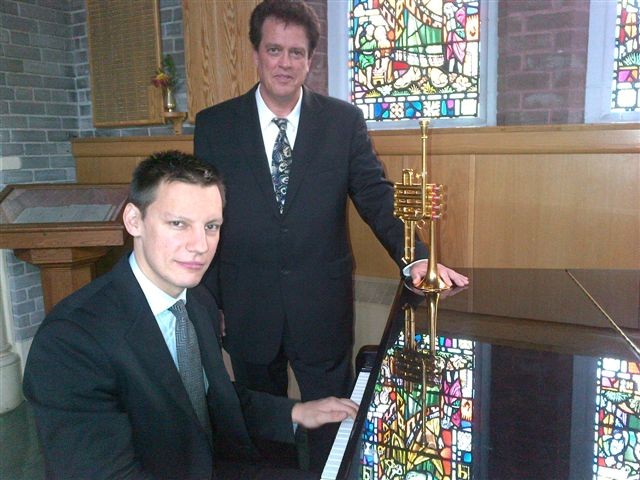 Derwin Blanshard's last show of 2013 is December 22nd for a holiday-themed Extremely Classy Sunday Evening Programme. Audience members have definitely embraced the aesthetic of this send-up of a 1950s-era talk and variety show, with many arriving in elaborate formal and cocktail wear.  Discounts for the over-dressed.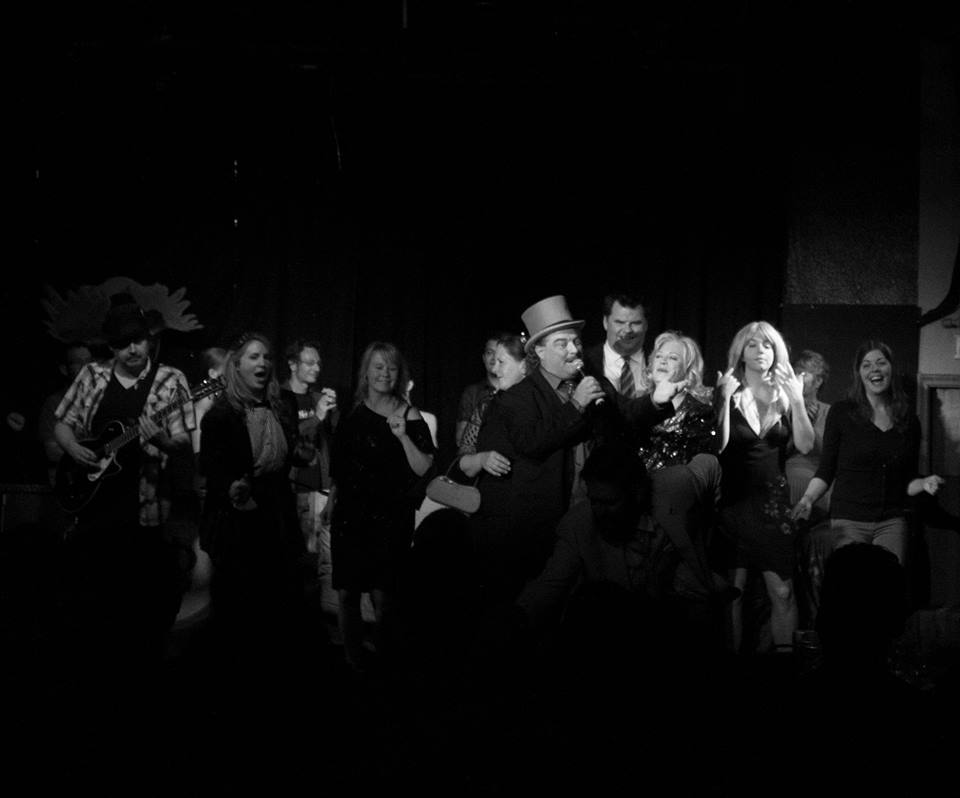 The Selfish Giant. December 23rd and 24th at First Metropolitan Church.  In Oscar Wilde's classic story, a Giant banishes the village children from his garden until an unexpected turn of events and a small boy help to change his selfish heart. Through physical theatre, dance and song, an inter-generational cast and choir bring this classic story to life. Adapted by Will Weigler who presented From the Heart this past summer.
Bring the year to an end with the Atomic Vaudeville Winter Cabaret December 29- 31st. Expect the unexpected in this celebration of the year that was, and toast the year to come. Advance tickets encouraged – TicketRocket.org