I grew up in Ucluelet on the traditional lands of the Nuu-chah-nulth people, but it wasn't until I was in Grade 5 or 6 that the first aboriginal students joined us at the local elementary school. The nearby residential school (called Christie or Kakawis) on MearesIsland was the last such school to close in BC in 1983.  So, why did I think it had closed when I was 11 or 12 (in the mid-60s)?
Our settler's memory can be very selective, even suppressed to the realities that surrounded and continue to surround us.
Why am I thinking about this now?  It's thanks to the transformative work taking place at Victoria's first immersive theatre project From the Heart: enter into the journey of reconciliation, currently being staged in a 14,000 square foot un-used space at Uptown Mall until the end of July.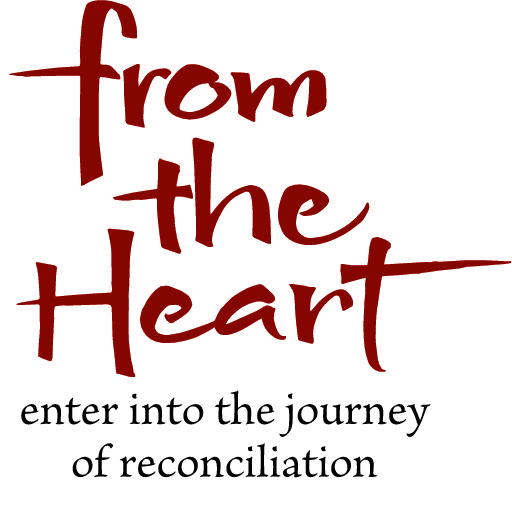 From the Heart is the brain-child of Will Weigler, an Applied Theatre playwright and director who recently completed his PhD at the University of Victoria in the theatre department, where he has also been an instructor.
Applied Theatre "is the use of theatre and drama skills for the purposes of teaching, bringing about social change and building a sense of community." (University of Victoria website).
For From the Heart, Weigler worked with the Inter-Cultural Association of Greater Victoria, VIDEA (the Victoria International Development Education Association), creative partners and many local citizens, taking as a jumping-off point the work of Paulette Regan, Unsettling the Settler Within.
The group also approached publishing houses across North American for books related to the settlement of aboriginal and First Nations lands. Over weeks and months they read the books and discussed them in small groups.  They learned about puppetry, mask-making, singing and story-telling as they processed their feelings faced with historical and personal records of the impact of settlement on First Nations peoples.  Then, they crafted small vignettes (there are seventeen in all) that expressed or interpreted their reactions.
Working with renowned architects Mark Lakeman and Mar Ricketts, they built an immense labyrinth of doors, windows, fabric and lights, and set the vignettes within.  I've promised not to reveal the contents of these vignettes in order to leave your experience as unsullied as possible by my interpretations.
Unlike mazes, meant to trick and bewilder, a labyrinth takes us on a path or journey and can lead to greater understanding. Traditionally people would walk the labyrinth to seek guidance for a life question or situation. Labyrinths have been in use for over 4000 years in many regions of the world, including among North American indigenous peoples.
The entire setting of From the Heart is beautiful and thoughtful, meant to draw an audience in as they wander slowly from station to station.
The experience of From the Heart (labyrinth portion) takes 90 minutes.  Arriving at the heart of the labyrinth, audience members are greeted, offered tea, and encouraged to sit and chat or write their impressions on cards. For me, the process is meditative in nature. I've been twice during June, and plan to return.  At some level I feel I could walk the labyrinth of From the Heart for a month and still come away with further insights – in this regard it truly is like unpeeling the onion, layer by layer, discarding my learned settler's notions.
Weigler is currently writing a guide for From the Heart, and filming a documentary, with the hope of taking the work to other communities, not only in Canada, but through VIDEA, to nations in Africa as well.
Rather than being dogmatic, From the Heart is impactful, meaningful, rich and transformative. I invite you to take the journey – you won't regret it.
Please take some time to read the material on the website for more in-depth information on the incredible work accomplished for the development of this piece.
From the Heart: enter into the journey of reconciliation
July 10 – 27th, Wednesdays through Sundays at Uptown Mall (upper level)
six shows per night (7:00; 7:20; 7:40; 8:00; 8:20; 8:40), 7 tickets only per show.
Tickets $12 including surcharge available through TicketRocket!
Disclaimer: I was offered complimentary tickets to attend From the Heart. I was not required or paid to write a review. As always, I retain editorial control over all content published on my blog.