Joan by Theatre SKAM. April 17-20, 2014. A preview.
Theatre SKAM's Joan brings the memory of local arts maven Joan Mans to the Metro Studio Theatre stage
I remember the first time I met Joan Mans–it was in Market Square for Jazz Fest. She stopped as I was seated on a bench and regaled me with stories of dancing and walking home from Swan's at closing time (in the wee hours of the morning-alone-at 80). Then, I would run into her with (Theatre SKAM's) Matthew Payne at Atomic Vaudeville and Intrepid Theatre shows. She inspired me then, and still does now. Joan possessed joie-de-vivre, a devil-may-care attitude and spunk in direct disproportion to her age.  I wanted to be like her (and I still do)—she made do with little, devoted countless hours to the cultural landscape of this city through her volunteering and attending of events, and sought out the company and friendship of people decades younger than she was.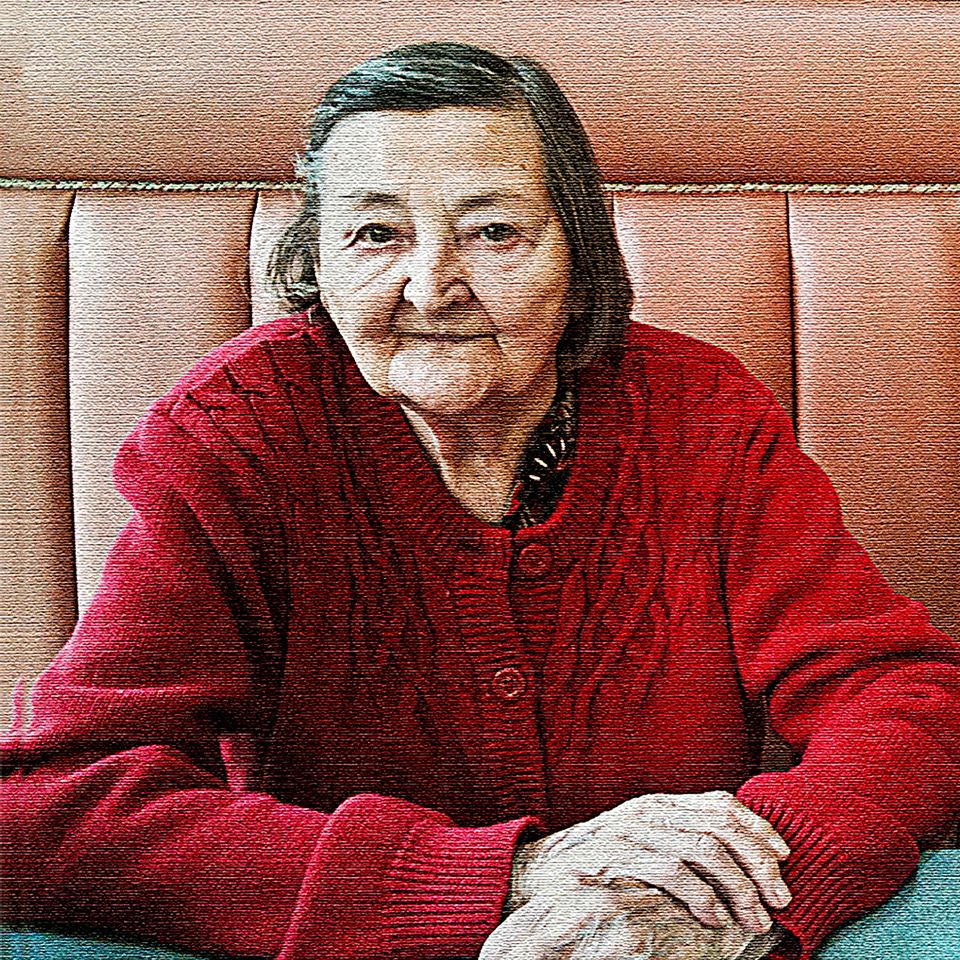 Photo: Pamela Bethel
For over thirty years, Joan Mans was a highly visible fixture on the arts scene in Victoria. Mans would attend arts happenings throughout the capital, usually finishing her evenings at Swan's Pub dancing to live music. That's where she met writer and actor Matthew Payne, whose initial interactions with this boisterous, outspoken senior citizen eventually led to an unlikelybest-friendship that lasted for the rest of her life.

Now Joan, a play initially created by Payne and Mans in collaboration, and developed over the years since her passing in 2010, is set to preview at the Metro Studio Theatre in Victoria, April 18-19at 8 PM and April 20 at 2 PM (with a Dress Rehearsal Preview April 17th).

The play has gone through multiple incarnations through its journey to the Metro stage. One earlier version, called My Memory's Not So Good, had a successful staged reading at the Belfry Theatre's SPARK Festival in 2012. In its current form, Joan is a biography of Mans from the outside, with Payne-as-himself attempting to discover the hidden details of Mans' life. Projections, recordings and re-enactments examine the truth of Joan Mans and question the reliability of memory. Jan Wood and Lynda Raino play twinned representations of Mans – but sometimes Payne is Mans andWood and Raino are Matthew's college buddies. At one point they all wear goldfish heads. (Hey, it wouldn't be a SKAM show without a few fun surprises.)

"She was everywhere," says Payne on Mans. "She attended so many live and visual art events, and she volunteered for almost every arts organization in Victoria. When she died, Victoria lost her presence, her hugs, her habit of cornering one for conversation, and her love for the cultural fabric of our community. The play is a chance to come spend a little time with Joan again."

An IndieGoGo campaign launched March 17 to support the preview of the project.

Advance tickets are only available through the campaign at http://www.skam.ca/IndieGoGo. Rewards offered include season subscriptions, personalized postcards, and a one-of-a-kind work of art.

Joan is written by Matthew Payne and directed by Jimmy Tait. Performances by Matthew Payne, Lynda Raino and Jan Wood. Projection design by Jamie Nesbitt. Costume design by Patricia Reilly. Lighting design by Alyksandra Ackerman. Stage managed by Erin Crowley.

Joan runs April 17-19, 8 PM, and April 20, 2 PM, at the Metro Studio Theatre. April 17th performance is a Dress Rehearsal Preview.

Advance tickets are only available online, beginning March 17, through SKAM's IndieGoGo crowdfunding campaign at http://www.skam.ca/indiegogo.