lolcow by Hawk Mom Productions. Victoria Fringe 2017. An interview with Robbie Huebner.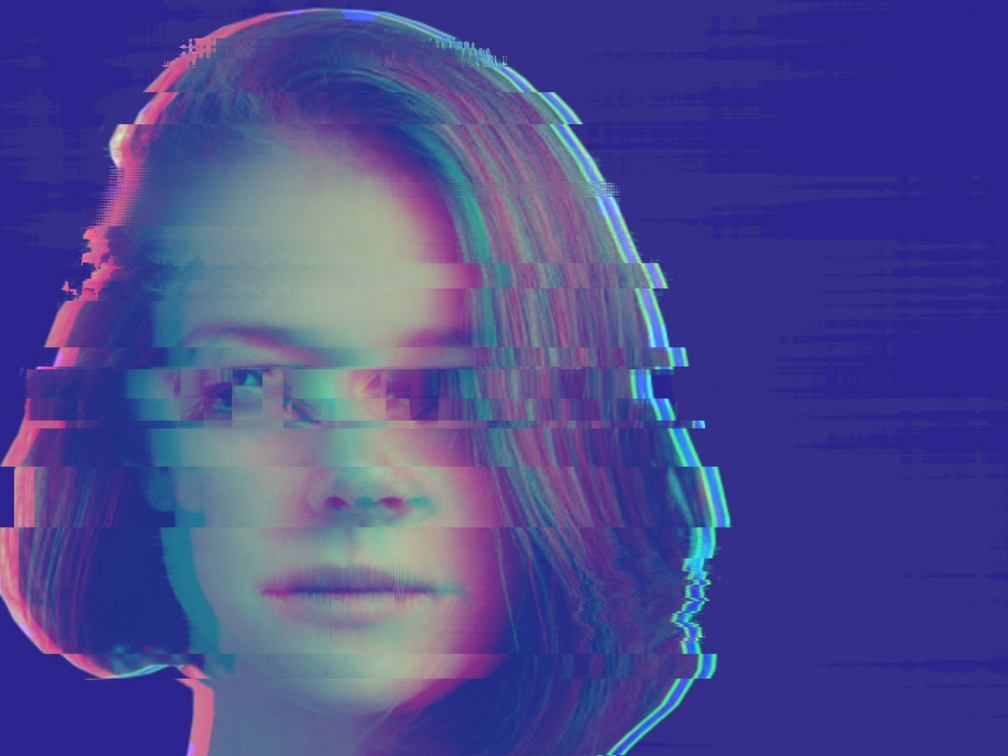 Local playwright Robbie Huebner is the founder of Hawk Mom Productions.  Read on to find out more about his latest work (and third appearance at the Victoria Fringe).
How long have you been producing work on the Fringe circuit?  As an artist/company?
This is Hawk Mom's third Fringe show, all of which have been performed exclusively in Victoria—previous shows were Driftwood in 2016 and The Dangers of Daphne in 2015.
Is this your first visit to Victoria?
I've lived in Victoria for seven years. It's the place that feels most like home outside of actual home, if that makes any sense. All the cast/crew live in Victoria as well.
Have you been (or will you be) taking the show to other Fringes?
Not this year. I really do see a life for lolcow after this Fringe, though.
Is your show a new work, or has it been performed elsewhere?
lolcow is a new work.
Significant awards or accolades? (not just on the Fringe circuit)
I'm a somewhat-recent MFA candidate of the Creative Writing program at the University of Victoria, who was awarded a Joseph-Armand Bombardier Scholarship through the Social Sciences and Humanities Research Council.
Graham Roebuck, who is doing our music/sound design, won the Canadian Federation of Music Teachers' Associations' Student Composer Competition in back-to-back years (2008 and 2009).
Can you speak to the creation process of this work?

lolcow started as a half-hearted pitch for last year's Fringe project, but I quickly realised the script wasn't there and, being a late addition from the waitlist, there wasn't really enough time/vision/care put into the idea.
I had been watching this particular Youtube personality for about 7 years and I figured if I didn't somehow write about him it would have been a colossal waste of time. So I created ShadowLordStan, a fictitious version of this personality, because the real guy doesn't need the exposure and I like certain creative freedom while still grounding it in a reality. But the more I thought/wrote about Stan, the more I wondered who needs another play about a terrible dude doing terrible things? And one night, while driving around the snowy roads of Edmonton in December, it struck me: write about his significant other. What's the life of a regular person, whose partner is a celebrity (no matter how minor), like? In the hyper-masculine world of online gaming, how are women perceived? I started to focus on Sheena, Stan's girlfriend, and I think it made for a far more compelling story.
From a directorial standpoint: Karin Saari helped set the pace and tone for rehearsals. She did amazing work and I would have loved for her to be with us for the entire journey. Karin unfortunately (for us) went to Sweden with family, however. So, I've approached rehearsals from a collaborative angle. I'm not precious about the script and everyone has put in a little bit of themselves into the show. Taryn, Caitlin and Annie have done amazing "chairography" work for their roles as podcasters. Alex and Pascal have helped me rewrite as they get more in tune with their characters. The two of them even adlibbed an entire scene with minimal prompts. Certain aesthetic choices have been made based on Graham's music and Max's filmed sections. In short, I'm very lucky to be surrounded by such talented people, who help me be a less myopic writer/creator.
Who will your show appeal to?
I mean the tried and true and probably bad answer to the question is everyone. But I'd hate to say lolcow won't appeal to any one type of person. I suppose if you are a child or have an aversion to swearing, you probably shouldn't come to lolcow. It's not a healthy world and these are not healthy people. I'd ask who is, but that's beside the point.
I tried to do away with the desperation to make the characters likeable. Likeability is overrated. As long as the characters are empathetic, I think that's where the core of a character is. Seeing yourself in someone else, even the ugly part, makes for a good character. Softening their edges is both disingenuous and uninteresting. Hopefully that perspective is appealing.
Ultimately lolcow will appeal to people who want to peer into a dark, dark part of internet culture and see a complicated world with no real easy answers. It's also pretty funny, I think.
What would you say to entice a potential audience member to come?
I'd probably have to define lolcow for them, because that is what everyone asks first. After that I'd talk about the amazing cast and crew we've assembled, the tireless hours they've worked, the little fragments of their souls they have left in the fabric of the show and how fortunate I am, three years running, to be part of this whirlwind Fringe experience with so many fantastic, creative people. Then close it off with a speech about my obsession with aesthetic unity.
What do you hope to inspire in your audience?
I try really hard to not be a didactic writer. I don't want anyone to walk away from lolcow fearing the internet or social media. We're more exposed, but certainly we're more connected as well. If lolcow opens up conversations about how we treat people, especially when we're shrouded in online anonymity, that would be a good start. If people feel conflicted, great. If they feel complicit, even better. The best would be if people came and saw the show and just felt, regardless of any authorial guiding force.
Is there anything I've missed asking you, or that you would like to comment on?
Fringe is about risk-taking, so please go out and take a risk on a show you're not familiar with or entirely sold on. If that happens to be lolcow, I really hope we impress. No matter what the show, good, bad, in-between, at least you went exploring.
lolcow by Robbie Huebner, produced by Hawk Mom Productions
Venue 5: Langham Court Theatre, 805 Langham Court
Tickets: $11 at Ticket Rocket online or at the door
Duration: 60 minutes
Genre: Digitized Dark Comedy
Rating: Adults only: Extremely coarse language, adult themes
24 August 5.15
26 August 9.00
27 August 12.30
29 August 7.15
31 August 7.45
2 September 3.00
Follow Hawk Mom Productions on Facebook: Hawk Mom Theatre
Facebook event:  https://www.facebook.com/events/1762376787110538/
Sheena is caught in the crossfire of internet trolling. Her boyfriend, known as ShadowlordStan, is a lolcow – a controversial online personality viewers "milk" for laughs. As his notoriety grows, Sheena finds the distinctions between private and public, URL and IRL, increasingly unclear. lolcow is the latest work from UVic Playwriting MFA alumni Robbie Huebner (Armistice Day; Describe My Lonely). With humour and compassion, lolcow explores identity and isolation in our increasingly connected digital age.

Hawk Mom Productions' previous Fringe offerings, The Dangers of Daphne (2015) and Driftwood (2016), were lauded as "full of big moments, big characters and big laughs" (Showbill Victoria) and were shortlisted for Fringe Awards including Best New Work and Best Actress.

lolcow stars Pascal Lamothe-Kipnes (Blind Portrait, Vino Buono Productions; Les Liaisons Dangereuses, UVic Phoenix Theatre) as Sheena, with Stan played by Alex Judd (The Crucible, Langham Court Theatre; Leechtown, at SKAMpede). lolcow also features a podcasting Greek chorus of Caitlin Holm (Gut Girls, UVic Phoenix Theatre; Driftwood, Hawk Mom Productions), Annie Konstantinova (The Crucible, Langham Court Theatre; set design for The Fitting Room, Vino Buono Productions), and Taryn Roo Yoneda (Project Mercury, Vino Buono Productions; Birdwatching, Fringe 2016).

lolcow is co-directed by Robbie Huebner and Karin Saari (Blind Portrait, Vino Buono Productions) with filmed scenes directed by Max Johnson (Fashion Machine, Theatre SKAM; Tautology, Hawk Mom Productions).