Logan Richards is the second recipient of the Victoria Fringe Indigenous Artist Program.  He answered questions about his show, Reminiscences of Reconciliation.
The Victoria Fringe IAP provides access and mentorship for local artists who identify as Indigenous, and wish to produce work as part of the Victoria Fringe. The program incorporates collaborative mentorship, access to resources and support to strengthen participating artist's producing skill-set and artistic practice based on their predetermined goals.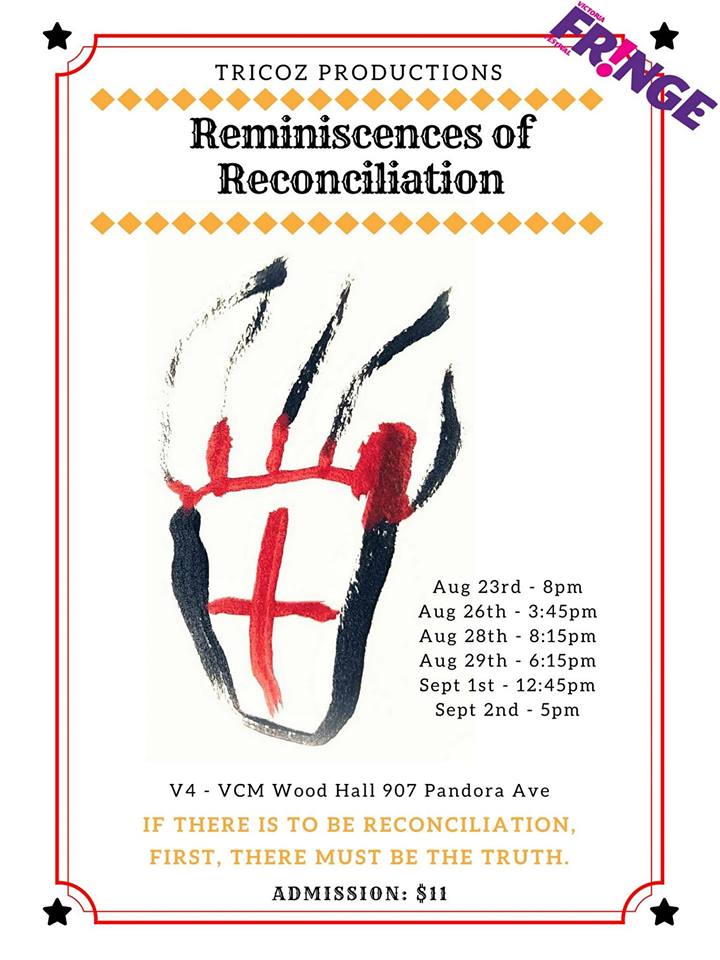 How long have you been producing work on the Fringe circuit?  As an artist/company?
Since April 6th, 2018, when I got the response from Intrepid Theater asking me for a meeting about Victoria Fringe Festival 2018.
Is this your first visit to Victoria?
I am a resident of 25 years.
Have you been (or will you be) taking the show to other Fringes?
I am not intending to.
Is your show a new work, or has it been performed elsewhere?

It is a brand new work.
Can you speak to the creation process of this work?
While sitting in the breakroom at work, the writing process largely took place.  The imaginative workings took a trip to the Red Deer River valley with its spiritual significance to my life.  "Bring the show together my Little Big Voice Drum". A being so small yet with a giant's voice.
Who will your show appeal to?
Reminiscences of Reconciliation will appeal to anyone looking for a modern, futurist view of what has happened in the last hundreds of years. From a First Person perspective re: Musqua (bear in Cree)
What would I say to entice a person to see my show?
Tansi nitsan mahti pe kiwe?
Hello good day would you please come home?   To see Reminiscences of Reconciliation in the Victoria Fringe.
What do you hope to inspire in your audience?
Understanding of how difficult reconciliation truly is, and how we might not know what it actually means, but we are going to try to get some insight together.
Is there anything I've missed asking you, or that you would like to comment on?
I am of the Okanese band, of Cree descent.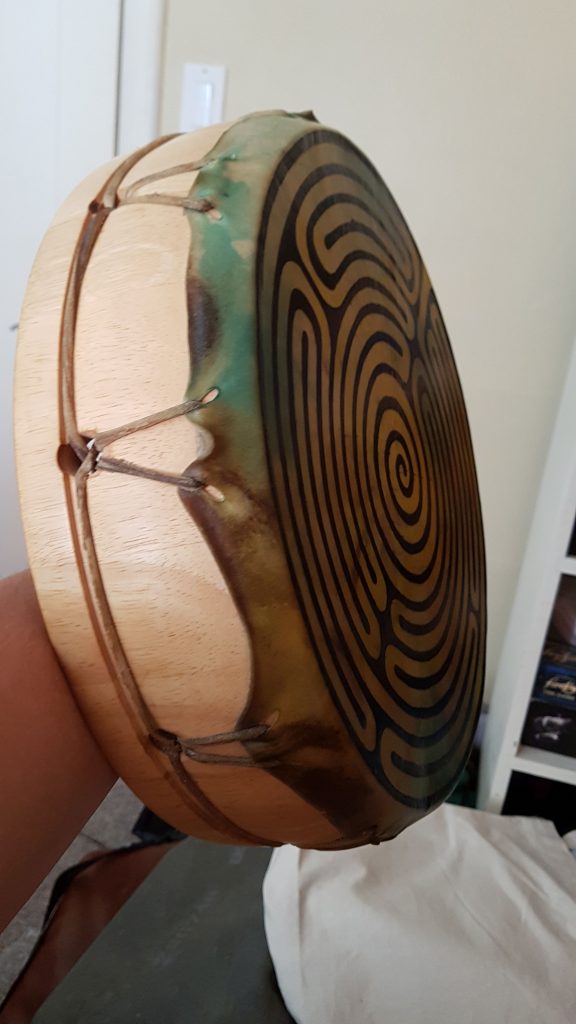 Little Big Voice
Reminiscences of Reconciliation
Tricoz Productions
Show Run Time: 45
Tickets $11

SHOW TIMES+DATES:
Thu Aug 23 – 8pm
Sun Aug 26 – 3:45pm
Tue Aug 28 – 8:15pm
Wed Aug 29 – 6:15pm
Sat Sep 1 – 12:45pm
Sun Sep 2 – 5pm