Long-time Fringe favourites WONDERHEADS return to the Victoria Fringe with The Wilds. Co-founder Kate Braidwood answered questions about their latest show.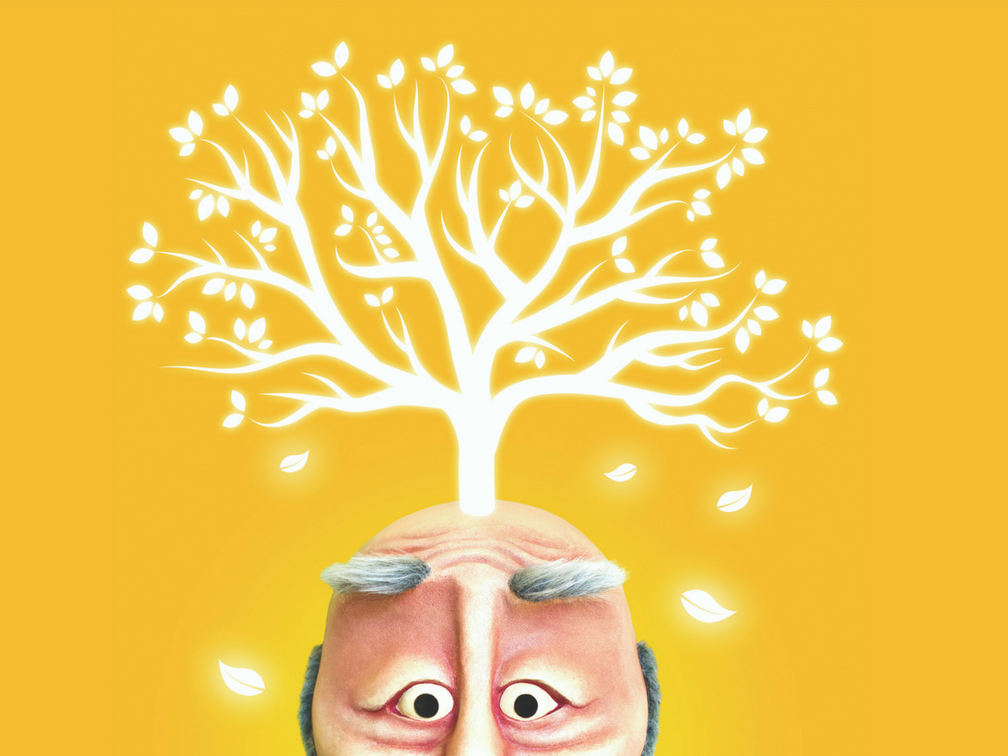 How long have you been producing work on the Fringe circuit?  As an artist/company? 
Our first year touring the Fringe was in 2011 with our show Grim and Fischer (note: Grim and Fisher is coming back for one night only November 8th at the Metro). We'd no idea how lucky we were, being drawn in the lotteries of all five festivals that we applied to that year (that's never happened since). We've taken the last two years off from Fringe and are very excited to be back.
Is this your first visit to Victoria? 
Actually…we live here now! (Co-founder) Andrew Phoenix and I recently moved from Portland Oregon to Victoria and are so thrilled to call Victoria home, both for ourselves personally and for our company WONDERHEADS.
Have you been (or will you be) taking the show to other Fringes? 
We just finished a run in the Winnipeg Fringe and are Edmonton bound next.
Is your show a new work, or has it been performed elsewhere? 
The Wilds is a new work that we premiered in the Winnipeg Fringe. For folks who have seen our work before, we step into some new territory with this one, using our full-face masks and also all kinds of puppetry techniques.
Significant awards or accolades? (not just on the Fringe circuit) 
For all our work over time, WONDERHEADS are 12-time Best of Fest and 5-time Critic's Choice winners. We were very grateful for two five star reviews of this show during our run in Winnipeg; one from the CBC and one from Winnipeg Free Press.
Can you speak to the creation process of this work? 
We've been tinkering with and developing the idea for the show for some time, but Andrew and I did the heavy lifting of creating The Wilds over about three months this last spring, and boy was it a process. We had a blast making it but it's our most ambitious in terms of number of characters, props, etc, so our long work days were evenly divided between building (mask and puppet making, set, props, etc) and creating/rehearsing. We devise in ensemble, which for us means that we start with an idea for the story and the structure and then create on our feet, improvising, trying ideas, shaping and structuring and reshaping as we go. It's as terrifying as it is fun, because you're never entirely certain where you're going to end up! We love this approach to creating because it allows for all kinds of discoveries as you go.
Who will your show appeal to?  
This is a tricky question. People see masks and puppets and often think our work is for children, but not unlike the Old Trouts it's actually geared more towards adults (even though kids dig it, too). What we say is that this show was 'Made for adults by kids at heart, this show is a little dark and a little light. Recommended for a general audience (ages 8+).' It deals with some heavy themes but in a lovely, whimsical way.
What would you say to entice a potential audience member to come? 
If you're a fan of Pixar, Jim Henson or Miyazaki, then come check us out!
What do you hope to inspire in your audience? 
We hope to inspire a sense of awe and wonder, and to take our audience on an invested, emotional journey.
Is there anything I've missed asking you, or that you would like to comment on?
There are some amazing artists that helped make this show happen. Christache Ross created some incredible artwork that is used in the show, and the beautiful music of The Singer and the Songwriter is featured throughout.
12-time Best of Fest winners are back with their larger than life masks! Wendell's wife and their beloved tree have vanished, so he must venture into the Wilds to bring them home. Pixar meets Miyazaki in this extraordinary adventure. Praise for WONDERHEADS:  ????? "Pure magic." – CBC.  ????? "You will laugh, you will cry, you will stand in awe." – Edmonton Sun wonderheads.com
The Wilds by WONDERHEADS (Victoria BC)
Fringe Venue 3 Metro Studio Theatre (1411 Quadra Street)
Tickets: Advance price: All Seats $11 + s/c  Door price: All Seats $11
Duration: 60 mins
Rating: Recommended for a general audience, ages 10+
Genre: Fantastical Mask/Puppety
Showtimes:
Aug 28 Tuesday 06:00 pm
Aug 29 Wednesday 08:15 pm
Aug 30 Thursday 07:30 pm
Sep 01 Saturday 12:15 pm
Sep 02 Sunday 03:00 pm
NOTE: All ticket holders 13 + must have a Fringe Button to use their ticket. A $1 surcharge applies per ticket (this fee directly supports the Victoria Fringe). Advance sales cut off 3 hours prior to show time. At door tickets go on sale at venue 1 hour prior to show time, cash only (half of all tickets are reserved for at door sales). Fringe Buttons can be purchased in advance at Fringe HQ, Ticket Rocket and at every venue. No latecomers, exchanges or refunds.
Credits
Devised in Ensemble by Kate Braidwood and Andrew Phoenix
With Music by: The Singer and the Songwriter
And Illustrations by: Chris Ross
Mask and Sound Design: Kate Braidwood
Puppet Design: Andrew Phoenix and Kate Braidwood
Set Design: Andrew Phoenix
Lighting Design: Andrew Phoenix
Cast:
Wendell: Andrew Phoenix
Tilda, Various: Kate Braidwood
About the artist/company
WONDERHEADS is a multi-award winning physical theatre company specializing in mask performance and exquisite visual storytelling. Their work is performed in full-face mask, a wordless, whimsical form which audiences have described as watching a living cartoon and the CBC calls "Pure magic." In stories that are at turns hilarious and heartwarming,
WONDERHEADS make it their business to step beyond words and ignite the imaginations and hearts of their every audience member.