A Fall of Theatre 2016 in Victoria BC
Fall, with its abundance of theatre performances, is once again here–I count an astonishing forty performances in the period September-December 2016 (and am sure there will be more announced! This article will be updated regularly as I become aware of them.)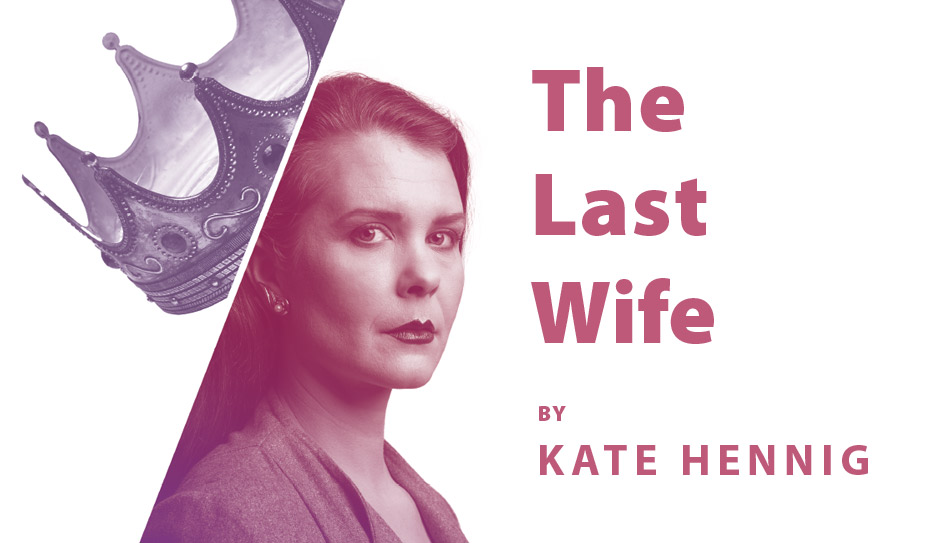 The Belfry Theatre celebrates a 41st season that is "Contemporary.Canadian." with an emphasis on plays by women, about women, directed by women.  Langham Court Theatre begins their 88th season by presenting the multiple-Tony-award-winning musical Next to Normal.  The University of Victoria theatre department reaches 50 and highlights alumni in an extended Alumni Festival.  Sin City the Live Improvised Serial returns to Las Vegas for Season Seven.  SNAFU collaborates with the men of William Head on the devised Sleeping Giants and Paper Street Theatre introduces their sixth season, featuring an improvised Edgar Allen Poe and a romantic comedy.
There are rare appearances by Belzébrute from Montréal with Mr. P, Julia Mackey with Jake's Gift, Peter 'n Chris in Peter vs Chris and  A Peter n' Christ-mas Carol as well as Victoria Fringe favourite James and Jamesy in O Christmas Tea and Brian McLeod in Brain.
Theatre Inconnu treats audiences to a film-noir style tale of a werewolf and a junk opera while both St Luke's Players and The Peninsula Players indulge in murder mysteries and pantomimes.  Scrumpy Productions features tales from the Blizzard of '96 and Launch Pad Productions appeals to Gothic sensibilities with a remount of their Batmanesque thriller.
The students of the Canadian College of Performing Arts are busy with the Thornton Wilder classic Our Town, The TD Festival of New Works and Christmas musical collaborations with both the Belfry Theatre and the Victoria Symphony.
Bema Productions stages a complete third season that begins with a dinner theatre reading while Enigmatic Events has already proven the popularity of their reverse murder mystery with a first sold-out show.
Theatre SKAM takes us behind the scenes to watch stage crew construct a set in a play that touches on sexual politics in the workplace–a very different view from those of Christopher Hampton's Les Liaisons Dangereuses at the UVic Phoenix Theatre.
Target Theatre performs age-related drama in a fundraiser for the troupe and local thespians stage Tuesdays with Morrie as a fundraiser for the ALS Society.
Elisabeth Wagner introduces the life of Holocaust survivor Alice Herz-Sommer, performed by the revered Lina de Guevera.
Kaleidscope Theatre for Young People brings Roald Dahl's beloved story James and the Giant Peach to life.
At my last count there were almost SIXTY theatre companies producing work in the Greater Victoria area.  There is truly something for everyone.
September 2016
The Last Wife by Kate Hennig
Directed by Esther Jun
Belfry Theatre
September 20—October 1
This contemporary re-imagining of the compelling relationship between Henry VIII and his last wife, Katherine Parr, is a witty and powerful examination of sexual politics and women's rights. It's a dangerous game of chess, with Henry's offspring, Mary, Elizabeth, and Edward as pawns.

Mr P by Belzébrute
September 22-24
presented by Intrepid Theatre at the Metro Studio
Mr P tells nothing less than the fabulous story of the real Mister Potato Head! Inspired by 1920's silent movies, this modern tale brilliantly combines live music, video projection, and puppetry. It's part cartoon, part musical comedy.

"charming, touching and funny" – The Charlebois Post
Peter vs Chris
September 25
presented by Intrepid Theatre at the Metro Studio
Three time Canadian Comedy Award winning duo Peter n' Chris (Just for Laughs) are butting heads! Only this time, it's the LAST time! Only one of them will survive in this hilarious new sketch show.

***** "Hilarious!" – CBC "Comedy legends." – Globe and Mail "Hilariously polished yet spontaneous." – Exclaim
Mating Dance of the Werewolf by Mark Stein
Theatre Inconnu
September 27 – October 15
Ken is a detective who suspects he is being stalked. Oddly enough, he thinks he likes it. When finally confronted by Abby, a painfully shy young woman with a disarmingly forthright manner, he is unable to resist his profound attraction to her. Despite warning signs, he soon finds himself deeply involved in the most terrifying relationship he could never have imagined. Mating Dance of the Werewolf is an unorthodox romance that looks at how infatuation influences our willingness to suspend disbelief. This is a play that will nudge you into the Halloween spirit.
Next To Normal
Langham Court Theatre
September 28 to October 15
Book and Lyrics by Brian Yorkey, music by Tom Kitt, directed by Gregg Perry
This rock musical explores how one suburban household copes with crisis and mental illness. Winner of three 2009 Tony Awards, including Best Musical Score and the 2010 Pulitzer Prize.
October 2016
Tuesdays with Morrie, a fundraiser for the ALS Society of BC
at Langham Court Theatre
October 2/3 and 16/17
tickets at the door or through the Langham Theatre box office
Jake's Gift by Julia Mackey
October 6
Teechamitsa Theatre, Royal Bay Secondary
Tickets at Royal Bay Bakery, 3337 Metchosin Road or at the Royal Bay Secondary Box Office, 250.474.2377, and press 7 for the Theatre Office!
Jake's Gift is a multi-award winning Canadian play about a World War II veteran's reluctant return to Normandy, France, for the 60th Anniversary of the D-Day landings. While revisiting the shores of Juno beach, Jake encounters Isabelle, a precocious 10-year-old from the local village. Isabelle's inquisitive nature and charm challenge the old soldier to confront some long-ignored ghosts – most notably the war-time death of his eldest brother, Chester, a once promising young musician. At its heart, Jake's Gift is about the legacy of remembrance and makes personal the story behind one soldier's grave.

Since 2007, Jake's Gift has gone on to play at festivals and theatres in over 200 communities across Canada, as well as international visits to Washington State, the UK and to Normandy, France, for the 70th Anniversary of D-Day in June 2014.
Sleeping Giants
A dream Play created by the Men of William Head on Stage Prison Theatre Society
October 7-November 5
Co-produced by W.H.o.S. and SNAFU
Directed by Kathleen Greenfield
Advance tickets only! 19+

This October, William Head on Stage (or WHoS) is creating and performing Sleeping Giants, a play about what happens when the world stops dreaming. Sleeping Giants began inspired by such stories as A Midsummer Night's Dream and Rip Van Winkle, and soon grew and evolved into a wholly original piece with music, costumes, lighting, set and props–all designed and built by the inmate team. We follow the story of five human dreamers and a family of dream spirits who act as guides through the subconscious landscape. Dreams are scarce, and the dream spirits must find a way to make the humans dream again, or else fade away into oblivion.
What A Nice Place to Be written by Dominik Buconjic
An Intrepid Theatre YOU Show, produced by Vino Buono Productions
October 9,11,12 at the Intrepid Theatre Club
One-Man Marathon
University of Victoria Phoenix Theatre
October 11 – 17, 2016
Written & Performed by Charles Ross
Directed by TJ Dawe
Lord of the Rings
Star Wars* Trilogy
Dark Knight: A Batman Parody

Actor and playwright Charles Ross is a self-proclaimed 'professional geek.' For our Alumni Festival, he performs his hit shows – One-Man Star Wars Trilogy, One-Man Lord of the Rings, and his newest nerd trilogy One-Man Dark Knight: A Batman Parody, an irreverent homage to the Christopher Nolan movies.

A Murder is Announced by Leslie Darbon adapted from a story by Agatha Christie
St Luke's Players
October 12 to 23
An announcement in the local paper states the time and place of a murder, in Miss Blacklock's house. The victim is not one of the several occupants, but an unexpected and unknown visitor. There follows the mystery, filled with clues, false leads and suspense.
Shop Talk at the Pacific Opera Scene Shop
Theatre SKAM
October 14 to 23

Shop Talk is a unique theatrical experience that transports the audience into the blue collar male life-style, and explores sexual politics in the work place. The performance takes place in a functioning scene shop, and the cast assembles a full theatrical set as the show unfolds.

The audience observes from an elevated viewing area behind glass, and wears headphones that enable them to hear the conversations taking place in the shop.
Tainted Justice by Don Nigro
Peninsula Players, Sidney
October 14-16 at Berwick Royal Oak
October 20-23 at the Charlie White Theatre in Sidney
Based on the book Tainted Justice 1914 by David Newton
Drawn from facts surrounding a real murder mystery on Cape Breton Island, Nova Scotia,
Are You of Age? A fundraiser for Target Theatre
October 15th at the Intrepid Theatre Club
A fund raiser event of age related thought provocative drama acted with understanding , knowledge and humour.

Sin City Season Seven returns
October 18 2016 and is set once again in Las Vegas 1961

Join the cast for a  "Sin City Movies & Cocktails Gala" 8pm Tuesday October 18. Screening videos from the April cliff hanger, it's a chance for newcomers to be introduced to the Oasis Casino's characters and story lines; and a fun refresher for Sin City fans. Admission by donation. Season Passes and Punch Cards will be available for purchase.  Doors & Bar open at 7:30.

The season then picks up right where we left off with Episode 1 on Tuesday October 25 and runs weekly to December 13. After a holiday break the season continues Tuesday January 24 to March 28 for a total of 18 episodes. New characters will be introduced, special guests will entertain on the Camel's Toe Lounge show-within-a show, and all new stories  will be spun – as always,  completely improvised and unrehearsed by Victoria's top improv actors  – directed live by Ian Ferguson.   Sin City Improv Serial
The Slipknot
University of Victoria Phoenix Theatre
October 18 – 22, 2016
Written & Performed TJ Dawe
Playwright, director, and dramaturg TJ Dawe is also an international Fringe icon, regularly performing his 14 autobiographical solo shows around the world. His play Toothpaste & Cigars (written with alumnus Mike Rinaldi) inspired the movie The F Word. In The Slipknot, Dawe performs a spellbinding comic monologue about three equally lousy jobs – from stock boy, to driver, to post office customer service. In turns hysterical and heartbreaking, frantic and thoughtful, The Slipknot offers wise observations on relationships, Santa Claus, recreational Gravol, and why you should never put meat in the mail.
Arkenham Abbey at Craigdarroch Castle
Launch Pad Theatre Company
October 19-October 31
The Dark Night returns to Craigdarroch Castle!

This Batmanesque thriller combines the best elements from the most Gothic Batman comics and spins them into a live horror-comedy. Set in Post Edwardian England in an Abbey-turned-sanatorium for the unethically psychotic, the inmates of Arkenham Abbey, meant to perform a play for the public, have instead taken over the asylum and threaten to kill all of the visitors and staff.
The Rocky Horror Show: Live presented by Atomic Vaudeville
October 19-29 at the Metro Studio Theatre (NO SHOW on Hallowe'en)
In this cult classic, soon-to-weds Brad (RJ Peters) and Janet (Sarah Anne Murphy) become stranded with a flat tire during a storm, and their only ray of light the eerie mansion of Dr. Frank N' Furter (Griffin Lea), a seductive mad scientist. As their innocence is tested, and their personal walls shatter, Brad and Janet meet a houseful of wild and motley characters, including creepy butler Riff Raff (Vaughn Naylor) and rocking biker Eddie (Wes Borg). Under the direction of Atomic Vaudeville's Britt Small, come on a strange journey as Dr. Frank N' Furter invites us up to his lab to unveil his beautiful creation: a muscular man named Rocky.
Our Town, by Thornton Wilder
Company C, the Canadian College of Performing Arts
October 20-23
Director: James Fagan Tait*

Company C presents the Pulitzer Prize winning tale of small town of Grover's Corners as told through the everyday lives of its citizens.A "slice of life" look at life, death and the eternal. "Our Town" focuses on the world of two American families; the love and tragedy that befalls them, as it does all of us. In that way, the town of Grover's Corners becomes just like our town.
Atomic Vaudeville's Fall Cabaret: Make Hallowe'en Great Again at the Victoria Event Centre
October 21 and 22 and 28 to 31
When the drawn-out American election season, filled with petty bickering and fear-mongering, is more horrific and disgusting than the Saw series, what better way to cleanse your palette than with Atomic Vaudeville's Halloween cabaret. Featuring Vampires, Sloth-clowns, and roller-skates! Scarier than Starlight Express, and funnier than the Texas Chainsaw massacre.

The October 31st show will have an amazing DJ Dance Party after the show included in the price of your ticket!
Burnt Tongue
University of Victoria Phoenix Theatre
October 25 – 29, 2016
Written by Shannan Calcutt & Sue Morrison
Directed by Sue Morrison
For the past decade, writer, actor, instructor and clown extraordinaire Shannan Calcutt has called the Las Vegas stage of Cirque du Soleil's show Zumanity her home. As well as being the show's Co-Comedic Director and the Clown Coach for Cirque du Soleil's resident shows, Shannan is best known as Izzy, the charming and radiant clown with the keen sense of timing and a razor sharp wit. In Burnt Tongue, Izzy has met a man on the internet and decides this is the guy for her! She arrives for their blind date wearing a wedding dress insisting she's just "totally prepared to be spontaneous."
An Improvised Edgar Allen Poe
Paper Street Theatre Co
October 26-29

Inspired by the master of the macabre himself, this halloween Paper Street Theatre will get gothic. Quoth the raven, Yes and.
Spooky Shakespeare: Act Two
Langham Court Theatre's Readers' Theatre
Saturday October 29th at 8 pm in the theatre
Directed by W. Merk
by donation at the door
Readings from famous Shakespearean plays, including Macbeth, A Midsummer Night's Dream, Hamlet, Henry IV, part 1, and others.
The Cemetery Club, a staged reading and dinner theatre featuring Israeli cuisine
Bema Productions
October 29th at Congregation Emanu El
Séance: A Reverse Murder Mystery (SOLD OUT!)
presented by Enigmatic Events at the Moon Under Water Pub
October 31
This reverse murder mystery proved so popular, it sold out within a couple of days of being announced. Organizer Chris Rudram has scheduled a second date on November 5th.
November 2016
Alice's Gift by Elisabeth Wagner
with Lina de Guevera
Nov 3,4,5 and 10,11,12
Little Fernwood Hall (Paul Phillips Hall)
(tickets will be available through brownpapertickets.com
A show about pianist and Holocaust survivor Alice Herz-Sommer, performed by Lina de Guevera and Elisabeth Wagner.
Séance: A Reverse Murder Mystery
presented by Enigmatic Events at the Moon Under Water Pub
November 5
'Seance' is a reverse murder mystery.  All the characters are in the spirit world already, dead by some unknown cause.  They have to work out how they died, and who killed them.  The other spirits may have knowledge that can help you, and in your brief encounter with the physical world, there may be clues to your own mystery that you can touch and hold and maybe use to discover more about what happened while you were alive.
I Think I'm Fallin' – The Songs of Joni Mitchell
Belfry Theatre, World Premiere
November 8—December 4, 2016
Directed by Michael Shamata
Arrangements by Tobin Stokes
A brand new musical event built around the songs of Joni Mitchell. With hits like Big Yellow Taxi, Chelsea Morning, Both Sides Now and You Turn Me On I'm a Radio, Joni Mitchell continues to inspire artists ranging from Crosby, Stills, Nash and Young to Kanye West; from James Taylor to Sarah McLachlan.

Les Liaisons Dangereuses by Christopher Hampton
University of Victoria Phoenix Theatre
November 10–26
Directed by Fran Gebhard
To the rich and bored French aristocracy, seduction is a sport and sex a weapon. When Merteuil challenges her former lover Valmont to prove his seductive powers, an innocent bride-to-be and the virtuous Madame de Tourvel are caught in the middle. But while these aristocrats sabotage others' hearts and reputations, their own are even more fragile. This award-winning play, adapted into the Oscar-winning film, tells a chilling tale of sensual decadence and revenge played as a high-stakes game of life and death.
James and the Giant Peach
Kaleidoscope Theatre Company
November 12-14

When James Henry Trotter is shipped off to live with his wretched aunts he longs for a real family. All seems lost until he discovers a magical peach inhabited by fantastical creatures. Together with a Grasshopper, Ladybug, Centipede, Spider, and Earthworm, James embarks on an extraordinary adventure. A heartwarming stage productions that celebrates what it means to find a home. A delightful adventure for all ages.

James and the Giant Peach was Roald Dahl's first classic novel for children. Now, over 50 years later, James and the Giant Peach remains a beloved story of adventure, resilience, and friendship.
 Brain by Brendan McLeod
presented by Intrepid Theatre at the Metro Studio
November 12
The human brain makes 20 million billion calculations per second. That doesn't mean it's always right. Brendan McLeod, Canadian SLAM champ and award-winning novelist, performs
a heartbreaking, hilarious monologue about coming of age, mental illness, and consciousness.
An intense comedy about what it means to be good.
Best Male Performer – 2015 Victoria Fringe
Pick of the Fringe – 2015 Victoria Fringe
The Crucible a Drama by Arthur Miller
Langham Court Theatre
November 18-December 3
Directed by David MacPherson
"A searing portrait of a community engulfed by panic" BBC RADIO
Dr Dolittle
Four Seasons Musical Theatre
November 18-26
Based on the books by Hugh Lofting
Annie, the musical
Sooke Harbour Players
November 25-December 4
 Based on the comic strip Little Orphan Annie about the adventures of a little red-headed orphan girl.
Shockheaded Peter by Julian Crouch, Phelim McDermott & The Tiger Lillies
Theatre Inconnu
November 29 – December 17
directed by Clayton Jevne
A "Junk Opera" (a term used to describe the work of The Tiger Lillies, an English trio of cabaret-style musicians) based upon the German cautionary-tales book for children: Struwwelpeter (1845) by Heinrich Hoffmann.
December 2016
TD Festival of New Works at the Canadian College of Performing Arts
December 6-8
Musical Theatre  |  Choral  |  Playwriting  |  Directing  |  Choreography
Featuring original works and direction by the College's Year II students with the mentorship of CCPA faculty. A provocative and engaging showcase.

'Wouldn't you like to be able to say, just once, "I knew them when they were just starting out"?
This Little Light with CCPA Company C, World Premiere
Belfry Theatre
December 10—23, 2016
Book by Erin Macklem
Music by Brad L'Écuyer
Lyrics by Erin Macklem & Brad L'Écuyer
This holiday season we'll bring you this melodious musical as a staged presentation. A beautiful way to celebrate the season and a special way to experience this brand new musical play, written specifically for Victoria and Fernwood.

Starring members of the Canadian College of the Performing Arts' Company C, local school choirs and other special guests.

A Sentimental Christmas
Canadian College of Performing Arts
Performance with the Victoria Symphony
December 9-12
Enjoy a dose of holiday cheer with the Victoria Symphony's annual Sentimental Christmas Pops. Beloved Maestro Brian Jackson and the VS will be joined by talented young performers from the Canadian College of Performing Arts for a concert full of favourites both merry and bright. Don't forget your singing voices: the performance includes the ever-popular sing-a-long Holiday carols!
An Improvised Romantic Comedy
Paper Street Theatre
December 14-17
Improvised hijinks will ensue when a collection of romantic characters try to celebrate the holidays. Join us for an evening of romance, comedy, and improv.

A Peter n' Christ-mas Carol
December 16
Presented by Intrepid Theatre at the Metro Studio
A Peter n' Christ-mas Carol is a hilarious send up the classic Dickens' Christmas story. When a grumpy Chris is visited on the night before Christmas (or maybe like a week before Christmas, honestly it's a busy time for these Ghosts), he wastes most of his time with the first Ghost. Now he must decide which of the ghosts he wants to meet before sunrise in order to change his ways. Peter n' Chris are masters of parody and theatrical comedy, sending everyday life up to absurd heights.  A Peter n' Chris-tmas Carol promises to be all the things you love about A Christmas Carol, performed the way only Peter n' Chris can; a fast, smart, hilarious new take on an old classic.
Aladdin by Dave and Helena Hitchcock
St Luke's Players
December 16- January 2
The evil Abanazar, posing as Aladdin's long-lost uncle, persuades Aladdin and his new friend Princess Jasmine to check out a secret treasure cave for him.

But then trapped in the cave, how will our hero and heroine escape from the Genie of the Lamp and the scary Guardians?

Fear not—this traditional panto version of Aladdin, with plenty of singing, dancing, comedy, action and audience participation, ensures that good triumphs over evil and (almost) everyone lives happily ever after!

Locally written with local references.
Red and the Wolf Christmas Pantomime
Peninsula Players
December 16-18 Berwick Theatre
December 22 -29 Charlie White Theatre
O Christmas Tea
James and Jamesy
December 19/20 at the McPherson Playhouse
Fans of Monty Python, Mr. Bean, and Dr. Seuss… Grab your Teacups!

London's 3-time IMPRESARIO award-winning comedians James & Jamesy present their outrageously funny and brilliantly inventive Christmas comedy O Christmas Tea.

When catastrophe strikes at James and Jamesy's Christmas tea party, flooding the world with tea, the friends leap into action, finding innovative and hilarious solutions to keep them afloat. Redefining immersive theatre, these masters of physical comedy—with over a dozen comedy awards to their name—sweep the audience out to sea in a jolly aquatic escapade brimming with whimsy, action, and ingenuity in a celebration of friendship at Christmas.
Storm by Scrumpy Theatre
December 28
Paul Philips Hall, 1923 Fernwood Road.
Shared stories, film and music of experiences related to the Victoria snow storm of '96.