Naked Ugly Dancing by Tasha Diamant. Victoria Fringe 2017. An interview.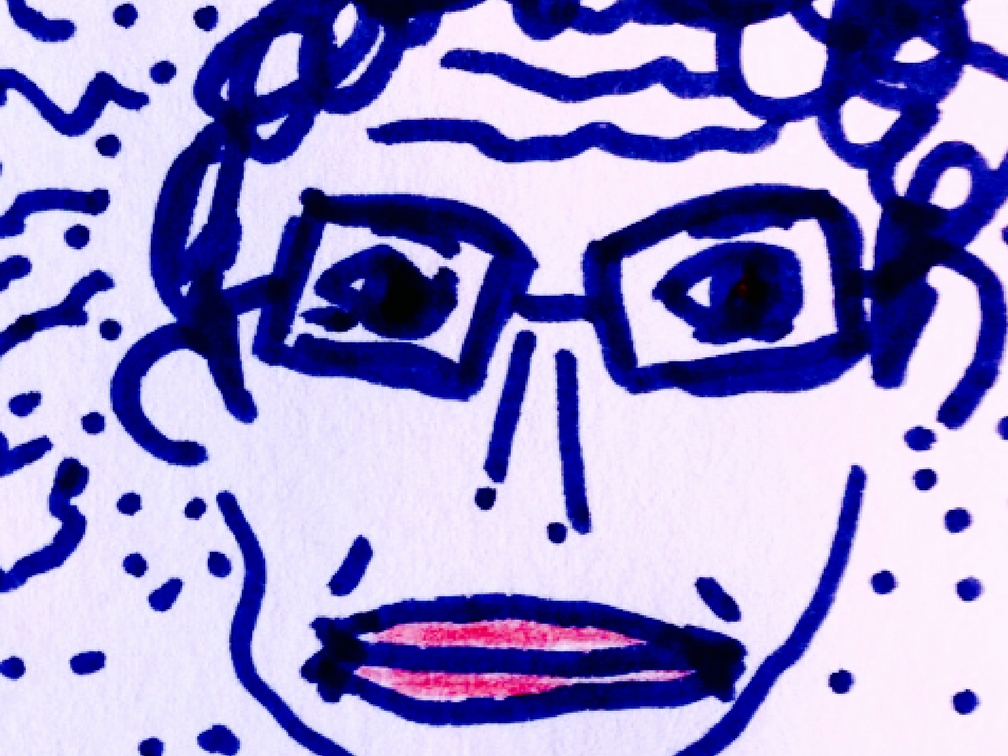 Performance artist Tasha Diamant is the creator of The Human Body Project and the founder of monthly Vulnerability Vigils held over a period of years in Victoria BC and other cities.
For years Diamant has been exploring ways to share deep experiences of vulnerability with other human beings.
Her latest project, Naked Ugly Dancing, springs from her experiences with Stage 4 ovarian cancer.
"Until humans viscerally understand vulnerability, we will not stop doing what we are doing to ourselves, other beings, and the planet."
How long have you been producing work on the Fringe circuit?  As an artist/company?
Since 2009
Is this your first visit to Victoria?
I live here. (Editor's note: Tasha has performed at the Victoria Fringe since 2011).
Have you been (or will you be) taking the show to other Fringes?
No. Too expensive.
Is your show a new work, or has it been performed elsewhere?
It's new.
Significant awards or accolades? (not just on the Fringe circuit)
I won a teaching award when I taught at Lethbridge College and a national academic award for my master's work (about the Human Body Project)
Can you speak to the creation process of this work?
Keith Jenkins (my sometimes collaborator) and I were going to do a monthly action where we painted our bodies black to match the black statue of Queen Victoria in front of the legislature for Victoria Day. Neither of us are fans of colonization celebrations. But the paint looked really crappy.
We decided to just be disruptive anyway and wander around with the crappy black paint. I started dancing, but in a way that felt "ugly" like just allowing my disgust and sadness and hopelessness and energy etc to express itself. That's how I got the idea for the show. 
Who will your show appeal to?
I find it a source of confusion and grief and fascination that so few people seem as traumatized by our culture. But actually I think almost everybody is. They just don't recognize or understand it. Anyway, I suppose my show is for people who, on some level, feel like canaries or have some big picture visceral deep understanding that we're the creators of this mess.
What would you say to entice a potential audience member to come?
Haha. Good question. You'll have a visceral experience? This is real. Are you a little sick of being entertained?
What do you hope to inspire in your audience?
Shift. We've got to evolve like yesterday. To Cooperation/connection/love  from competition/domination/fear.
Is there anything I've missed asking you, or that you would like to comment on?
The following is from advocate/supporter Kerry Redman.
I think ugly dancing is so accessible. As you know, we're all naked underneath our clothes. Is this our real vulnerability? Naked and sharing your illness, weakness, fear–this is terrifying. I immediately imagined myself calling out my shadows and fears in public. Brrrrrr. I think this ability–to move with and beyond our shared nakedness toward our direct and open communication of our shared and un-communicated fear in public space–is the real evolution that needs to take place. I feel like your naked self sets you on the world stage in the unenviable role of nothing more than human.
And now you're laying it down. Calling out labels for your naked and forcing digestion of the fact that the naked self is not all nakedness–that we share even more–an even rawer skin beneath that is the one we're all really in, the one we're all really afraid of. Yipes. Anyway, I love it and see you moving from bare to barer. I wonder about everybody's ugly dance. 
Naked Ugly Dancing by the Human Body Project (Tasha Diamant)
Venue 2, Downtown Community Centre 755 Pandora Ave
Tickets: $9 at Ticket Rocket online or at the door
Duration: 75 minutes
Genre: Improvised Performance Art
Rating: 18+ not suitable for children, coarse language, nudity

Thu  Aug 24  9:15 pm
Sat  Aug 26  12:45 pm
Sun  Aug 27  1:15 pm
Mon  Aug 28  9:15 pm
Tue  Aug 29  7:45 pm
Sat  Sept 2  12:15 pm
Naked Ugly Dancing

Dancing the ugly out at Victoria Fringe 2017.

I was supposed to be performing at the Victoria Fringe 2015 preview night two years ago when I was admitted to hospital with what turned out to be Stage 4 ovarian cancer.

With an enlarged rendering of my tumour in the background, for this year's fringe I'll be performing my latest work furthering key themes of vulnerability and embodiment: Naked Ugly Dancing.

(Yes, I asked my doctor for photos. I would have buried my tumour but, instead, opted to contribute my innards to a research project.)

I will be "ugly dancing." I.e., not necessarily dancing with the goal of being "ugly" but with a goal to dance the ugly out… On behalf of myself and others. On behalf of this damaged culture.

And, I'll be naked.

There will be spontaneous interaction with the audience. But gently, with no invasion of people's space.

I'm 55, overweight, not in great shape and depleted. So there will likely be some moments of collapse. Although, recently, I started ugly dancing (dressed) on the streets as a busker and am happy to report that I'm able to last an hour. 🙂

Why?

As the creator of the Human Body Project and Vulnerability Vigils, for more than 10 years I've been using my naked, vulnerable body/self in performance and in public. I see it as a way to create exploration and inquiry around our mutual vulnerability as humans creating and living through a crisis of mass extinction.

It's also about pain: I experience the normalization of brutality in our culture as traumatizing. I find it an endless source of confusion/fascination that so few seem to share this sensitivity.

(Btw, I don't think it's a super far-fetched coincidence that a feminist performance artist, working with culturally-induced trauma, gets gynecological cancer.)

For me, the ugly dancing ups my vulnerability. And, as an educated, middle-class, white woman, this new work allows me to express paradox more viscerally. Pain and privilege. Healing ritual/angry protest. Awkwardness and vulnerability as art.